ROOF MAXX OF
Springfield, MA
Roof Maxx a safe, easy, proven and affordable alternative to a complicated, expensive and life-disrupting asphalt roof replacement.
AS SEEN ON: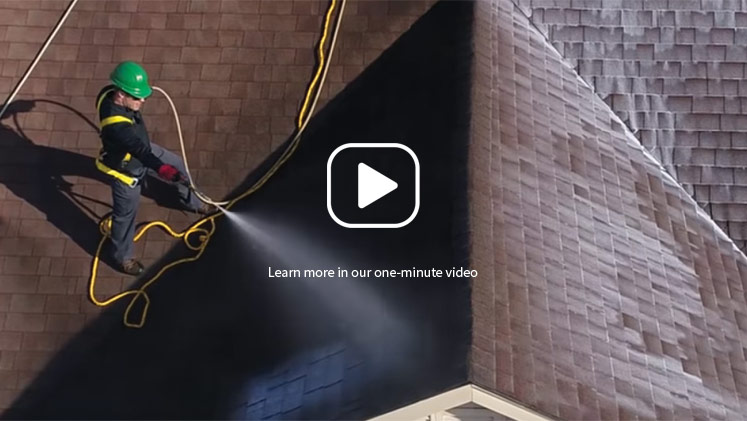 Roof Maxx roofing company in Springfield, MA can save you time and money.
Asphalt shingles are drying out faster and failing more quickly. No one wants to deal with a costly roof replacement, and that's where Roof Maxx can help. Roof Maxx is the roofing company in Springfield, MA that can add five years of life to your asphalt shingle roof with just one quick and easy treatment, at 20% of the cost of a roof replacement.
Extended shingle life with Roof Maxx.
As a roofing company in Springfield, MA, we understand how the cold and snow of winter and the sun, rain, and wind of summer can affect an asphalt roof. We're all about saving you money and stress, while also helping the environment by keeping construction waste out of landfills. With a roof rejuvenation application every five years, you can put off a total replacement and add up to 15 years of life to your roof instead. Don't worry if your roof is more than 8 or 10 years old; Roof Maxx has used its innovative bio-oil treatment to restore some roofs as old as 30 years.
How do I know if my roof is ready for Roof Maxx?
For obvious reasons, you don't want to wait until you start seeing evidence of leaking before you take action. Just take a walk around the outside. If you are noticing curling, cracking, or breaking shingles, this is a sign that the natural oils from the asphalt are drying out, and your shingles are starting to deteriorate. You should also look for staining or black streaks. Or just call Roof Maxx, and we'll set up an appointment to review your roof and let you know if it's a good candidate for our roof rejuvenation treatment.
It All Adds Up
Roofingmakes up 10% of construction waste in landfills
And creates 13.5 million tons of waste annually
Good thingRoof Maxx will save you up to 80% over a roof replacement
And can extenda roof's life by 5 years with one application
Make that 15 years with applications every five years
Contact our roofing company in Springfield, MA
Our application process is simple:

We'll Assess Your Roof.
To decide if it's a viable candidate for Roof Maxx. If it is, we'll make an appointment to apply our roof rejuvenation treatment. If not, we'll let you know why and advise you on what steps you can take to rectify any issues.

We'll Apply Roof Maxx.
The whole process usually takes as little as half an hour, or a couple of hours maximum if you have a larger roof. There's no need for you to leave your home, and there's no waste left behind.

Five Years. Guaranteed.
Our all-natural oil will restore your shingles' flexibility for five years, for maximum property protection. Our warranty is transferable to a new owner, a great selling point if you end up moving within that time.
Roof Maxx—your trusted, innovatie, and affordable roofing company in Springfield, MA.
How do I know if my roof is ready for Roof Maxx?
Asphalt shingles contain small, sand-like pebbles that stick together when shingles natural oils are intact. Once those oils start to dry out with age, you may see the granules flaking off in your gutters or downspouts. You might also notice black stains and streaks or shingles cracking, breaking, and curling. Since each roof is different, your local dealer will perform a free inspection to tell if Roof Maxx can help you.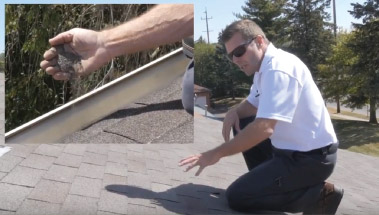 Contact your roofing company in Springfield, MA
Five Year Transferable Warranty
With our five-year, transferable warranty, you'll enjoy the peace of mind that your roof and entire home are protected.