ROOF MAXX OF
Monroe, LA
Roof Maxx a safe, easy, proven and affordable alternative to a complicated, expensive and life-disrupting asphalt roof replacement.
AS SEEN ON: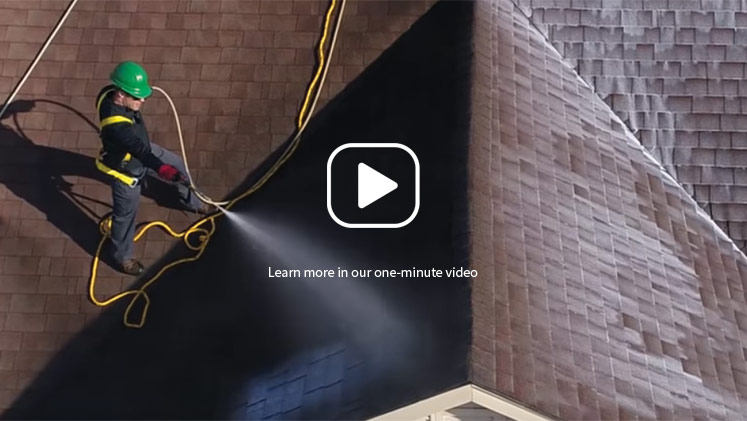 Our roofing company in Monroe, LA can save you thousands by rejuvenating your roof
Roofs made of asphalt shingles are drying out fast these days. This is due in part to changes in the oil refining process, leading to less asphalt being used to manufacture shingles. Asphalt itself contains natural oils that keep shingles pliable and flexible so they can protect properties from the elements. When those oils dry out prematurely, it's no wonder many turn to costly, time-consuming roof replacements. But thanks to Roof Maxx, our roofing company in Monroe, LA, you have another option with roof rejuvenation.
Roof rejuvenation adds years to asphalt roofs' lives.
One treatment of Roof Maxx's roof rejuvenation adds five years of life to an asphalt roof. Each roof we treat can enjoy up to three separate treatments, given once every five years. This means your asphalt shingles could potentially have up to 15 additional years where they could function properly. In places as hot and humid during the summers and cold and wet during the winters as Monroe, LA, we can treat roofs as young as 6-8 years old. Treatment also works on roofs as old as 15-20+ years old.
Is my roof Roof Maxx ready?
Watch out for the following signs that could indicate your roof is ready for a little restoration and sustainability treatment from Roof Maxx: breaking, cracking, curling of shingles, black streaks or stains on shingles, or granules flaking off from the surface of asphalt shingles. Our roofing company in Monroe, LA can answer any questions you might have regarding signs that your roof is ready for Roof Maxx. While you're at it, ask about scheduling a free estimate to learn exactly how much Roof Maxx can save you.
It All Adds Up
Roofingmakes up 10% of construction waste in landfills
And creates 13.5 million tons of waste annually
Good thingRoof Maxxcosts just 20% of a roof replacement
And can extenda roof's life by 5 years with one application
Make that 15 years with applications every five years
Contact our roofing company in Monroe, LA
The Process:

We'll Assess Your Roof.
Once we've determined it's a good fit for roof rejuvenation treatment, we'll schedule an appointment time.

We'll Apply Roof Maxx.
The application process only takes one to two hours at most.

Five Years. Guaranteed.
Enjoy five additional years of life from your home or property's asphalt roof after we've completed the application process.
Roof Maxx is your trusted roofing company in Monroe, LA.
How do I know if my roof is ready for Roof Maxx?
Asphalt shingles contain small, sand-like pebbles that stick together when shingles natural oils are intact. Once those oils start to dry out with age, you may see the granules flaking off in your gutters or downspouts. You might also notice black stains and streaks or shingles cracking, breaking, and curling. Since each roof is different, your local dealer will perform a free inspection to tell if Roof Maxx can help you.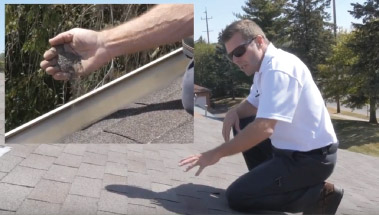 See what our roofing company in Monroe, LA can do for you.
Five Year Transferable Warranty
With our five-year, transferable warranty, you'll enjoy the peace of mind that your roof and entire home are protected.