The Top Ecological and Economic Benefits of Solar Panels
May 23, 2020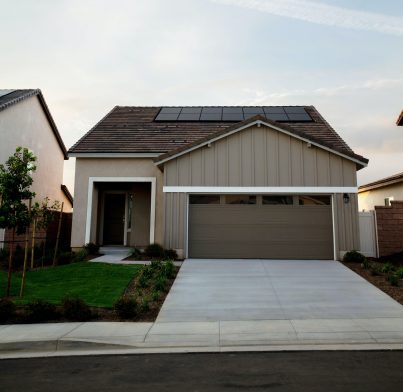 By the end of 2018, Americans had installed enough solar panels to power 12.3 million homes. This also amounts to 1.3 percent of the country's total energy consumption.
There seems to be no end in sight for solar panels. In fact, "solar photovoltaic installer" is the fastest-growing job in the country.
More and more Americans are choosing to harness solar power by installing panels on their homes. Solar panels can have a major impact on your pocketbook and your carbon footprint.
So what are the benefits of installing solar panels on your roof?
Powerful, Clean Energy
Solar energy is powerful—so powerful, in fact, that if we could capture all the energy the sun shines on the earth over the course of an hour, we could power the planet for an entire year.
Every investment in solar panels is a step away from our cultural reliance on nonrenewable energy like fossil fuels. Solar energy systems do not produce air pollution, water pollution or greenhouse gases, which makes them incredibly eco-friendly.
Lower Carbon Emissions
Investing in solar panels for your home can reduce your use of other energy sources drastically, and while the percentage of energy produced by these panels varies based on your location and the number of panels, you're making a huge impact on the environment by cutting down on your reliance on other energy sources.
Currently, American solar panels offset the use of 70 million metric tons of carbon dioxide produced from other energy sources. This kind of impact is the equivalent of planting nearly 1.2 billion trees. Solar panels help us breathe easier—literally!
There's even evidence that widespread adoption of solar energy would reduce the total cases of chronic bronchitis, respiratory and cardiovascular problems, and lost work due to health problems.
Recyclable and Reusable Materials
Solar panels generally are warrantied for 20 years, but many solar panels still are operating today at 80 percent efficiency after 40 years. After they are decommissioned, many of the parts and pieces can be recycled or sold, making them an excellent investment in the planet as well as your wallet.
Make a Smart Investment
Tax Credits
There are some intriguing incentives for installing solar panels on your roof. To start, there are tax credits available for homeowners who buy their own solar panels—and this year is a great time to install.
The federal investment tax credit (ITC) offers a 26-percent credit on your solar installation in the form of a tax deduction. This amount steps down to 22 percent at the end of 2020.
Dropping Prices and Increasing Values
Not only are solar-powered homeowners eligible for tax credits, but the cost of solar panels is plummeting too. Actually, the cost of solar panels is only expected to continue to drop. In 2010, the cost of a solar panel averaged about $6.65 per watt. In 2018, the average had dropped to just $2.89 per watt. It's becoming less and less expensive to power your home with solar energy.
The cost of installing solar panels used to average more than $50,000 a decade ago. Now the cost for a typical home is closer to $16,200 to $21,400. Not only are costs going down, but the addition of solar panels also increases the total value of your home when you own the system.
Lower Energy Bills
Solar panels are an investment up front, but they save you quite a bit in the long run. By switching to solar energy, you could see a reduction of as much as $100 per month on your utility bill. Over 20 years, you can estimate a total savings of $10,000 to almost $30,000. Costs vary state by state, but no matter where you live, you'll see lower energy bills from day one. This is probably considered the top benefit of solar panels and the main reason why people choose to switch to solar.
Protect Your Investment
Solar panels must be removed before work is done on your roof and then reinstalled after—which comes with a high cost, typically thousands of dollars, depending on the size of your roof. The best way to protect your solar panels and lengthen the time between roof repairs or replacements is to lengthen the lifespan of your roof. Roof Maxx has refined an economical, environmentally friendly approach to protecting your shingles.
Roof Maxx uses a long-lasting, plant-based spray to keep your asphalt shingles in prime shape for five years per application. The spray rejuvenates the asphalt to add flexibility and waterproofing to keep the shingles under your brand-new eco-friendly solar panels in top condition for as long as possible.
If you're considering installing solar panels, you need to think about hiring a Roof Maxx dealer to shield your shingles first.
Contact us today for a free quote or to learn more about our eco-friendly practices and competitive pricing.