What Should My Roofing Estimate Look Like?
June 23, 2021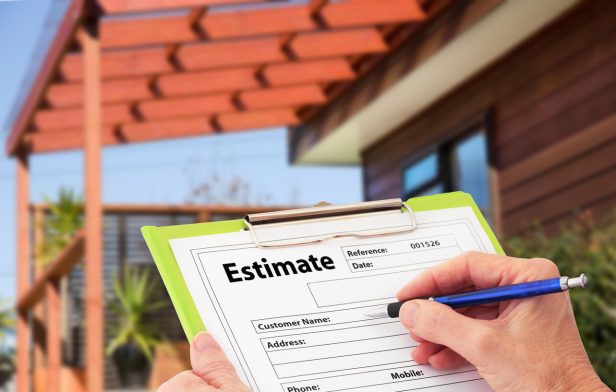 Replacing your roof is one of the biggest maintenance costs you can have for your home or business. The size of the project and the cost can be intimidating and can lead to misunderstandings, especially during the estimate process.
To make sure you get the quality service and end result you are looking for, make sure the roofing estimates you receive are complete. What should a roofing estimate look like? It should contain all of the following elements.
Roofing Company Information
A roofing estimate should contain all the necessary information about the roofing company itself. This includes the contact information for the company and the name of the person you need to speak with if you have any issues or questions. You'll also want proof of licensure and insurance.
Some background on the company is also helpful. Details like how long they have been in business and where you can look for customer reviews show that the company has nothing to hide.
Payment Information
Information regarding payment is one of the most important elements of what a roofing estimate should look like. This should include how payment can be made and how installments or payment plans can be structured.
Cost Breakdown by Item
This is, of course, the primary information you are looking for in a roofing estimate. How much is it going to cost? This should be inclusive of every aspect of the roofing work, from materials, permits, and cleanup. Labor should be factored into each line item as well.
The roofing company representative should walk you through each of the line items in the estimate. You should know exactly what they are doing and how much each part will cost. The transparency of this process should give you a good indication of how the company works and whether you should choose them.
Estimated Timeline
A roofing estimate should give you clear details of when the project will start and when it will be complete. Any project can have delays, but an experienced roofer should be able to foresee what might slow the project down and give you a reasonably accurate timeline.
Total Cost
The total cost of the estimate should be clear in a roofing estimate. It should take into account each of the line items in the cost breakdown, including labor. It should also have taken the timeline into account. The total estimate should tell you exactly how much you can expect to pay for the roofing project.
Warranties
A roofing estimate should also include any warranties for how long the work should hold up, what guarantees the company offers, and how any issues will be resolved, should they arise.
The roofer should also tell you how your property will be protected from damage during the work. For example, when they tear off your old roof, how will they protect the structure below until the new roof is in place? How will they protect the plants and property below while they work? These are all important details.
Get Roof Rejuvenated Instead of Roof Replacement
Roof Maxx offers a far less expensive solution for asphalt shingles. You can get five more years from your current roof for just 15-20% the cost of replacing it. Contact us today and get your free quote.