Can You Recycle Roof Shingles?
June 23, 2021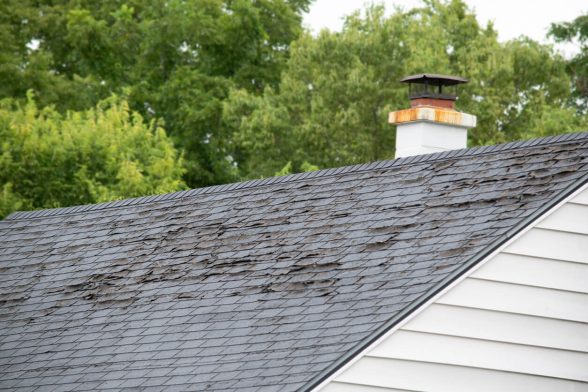 If you are planning to replace your roof, you may find yourself wondering about what will happen to all the old shingles. Can you recycle roof shingles? The answer is yes. The asphalt in your shingles is made from the same material used for pavement. Asphalt shingles can be repurposed and used to make new roads, pathways, or anything else constructed with asphalt.
Asphalt is strong and durable, and throwing it into the landfill after a roof replacement is a waste. Green-minded homeowners are interested in preserving the Earth's resources and reusing materials where possible. Recycling asphalt shingles gives your worn-out roof a new function and purpose.
How Does Asphalt Recycling Work?
Asphalt shingles are the most popular type of roofing in the United States. These shingles are made from petroleum, or crude oil, which is a non-renewable resource. There's only so much of this valuable resource on the Earth. And each year, 11 million tons of asphalt shingles are dumped into landfills. It takes hundreds of years for asphalt to decompose, leaving many to wonder: can you recycle roof shingles?
When shingles are removed from a roof, they are inspected and sorted to separate them from any non-asphalt construction waste. The asphalt shingles are then run through asphalt shingle grinders, which break the shingles up into small particles of asphalt.
These particles can be added to:
Hot-mix asphalt. These mixes are about five percent recycled shingles and used in both the lower and surface layer of paving on a road, highway, or pathway.
Cold-mix asphalt. This is mostly used for repair work rather than constructing new roads, such as filling cracks and fixing potholes.
Using recycled asphalt shingles helps stretch the Earth's resources. It saves money on creating new roads, and studies show that it can decrease cracking and increase asphalt stiffness on roads.
Add up to 15 Years to the Life of Your Roof with Roof Maxx
Shingle recycling is a great option for homeowners concerned about making the most of the Earth's resources. An even better approach is to make sure your roof lasts as long as possible so that it doesn't need to be replaced for years to come. Roof replacements are costly and wasteful, even when shingles get recycled.
Do your part to protect the planet, and save your hard-earned money, by avoiding a roof replacement. Use Roof Maxx, a plant-based, all-natural roof treatment, to rejuvenate your roof. This environmentally friendly treatment will extend the life of your roof at a fraction of the cost of a new roof.
Is your asphalt roof wearing out? Don't jump to a roof replacement. Contact us today to get a free quote from your local Roof Maxx dealer.