How to Tell If Your Roof Has Storm Damage
May 21, 2021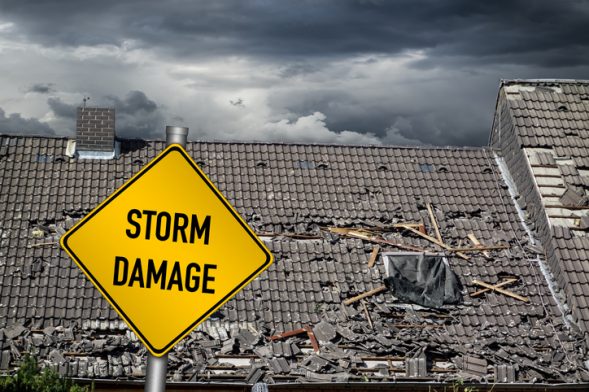 Your roof's primary purpose is to keep the people and things beneath it safe from the elements. You depend on it to keep what you value most secure. Sometimes, though, the elements can get the better of your roof and cause damage to it. This can lead to a lot of stress and heartache, not to mention the hassle and expense. Depending on the severity, you might need to get it fixed or even have parts of your roof replaced.
When your roof has storm damage, it leaves the rest of the structure and everything inside vulnerable to leaks and further related damage. To prevent the frustration and insecurity that results from an unreliable roof, it helps to know the causes of roof damage and what you can do to avoid it.
We'll walk you through types of storm damage, how it occurs, how to tell if your roof has storm damage, and what you can do to prevent it. This will help you avoid the problems that can result from a damaged roof and help you feel more secure in your own space.
Wind Damage to Roofs
Wind is one of the most common ways in which weather causes damage to roofs. This is true for a number of reasons.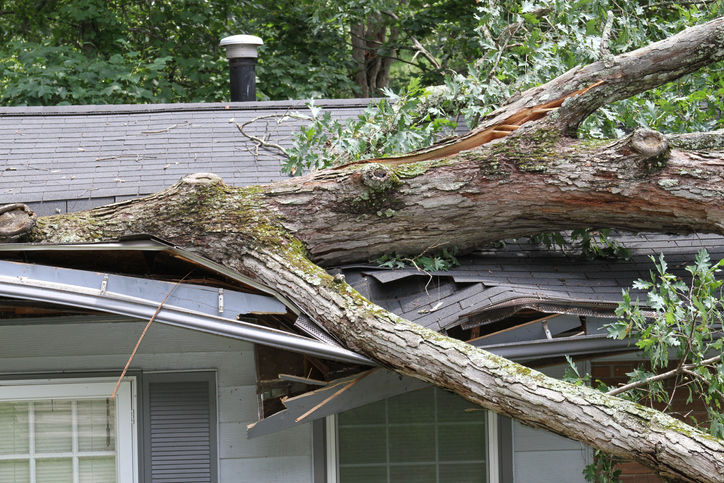 The structure of your roof, from asphalt shingles to clay tiles to metal, is designed for water to run off. The layering of roofing material can be susceptible to strong winds hitting directly against the bottom of the shingles, tiles, or metal sheeting.
However, wind hits your roof in an inconsistent way. Sudden strong gusts, especially repeated wind gusts, can shake, bend, and tear roofing material. In many locations, the strongest winds tend to come from the same direction, or multiple directions, so the part of your roof facing that direction can take repeated beatings.
And it's not just the wind damage to your roof that you have to worry about. High winds, from a strong seasonal storm to hurricane-force winds, can send debris flying that can damage your roof. The most common type of damage caused by an object blown by strong winds comes from broken tree limbs falling on rooftops below.
Other Ways Roofs Get Storm Damage
Wind is a common cause of storm damage, but it's certainly not the only one. Besides wind, there are plenty of other forces your roof must contend with.
Snow
Snow is a big culprit in areas that receive high levels of snowfall. If several feet of snow accumulate during a large storm or series of storms, the weight of the snow can compromise the structure of the roof.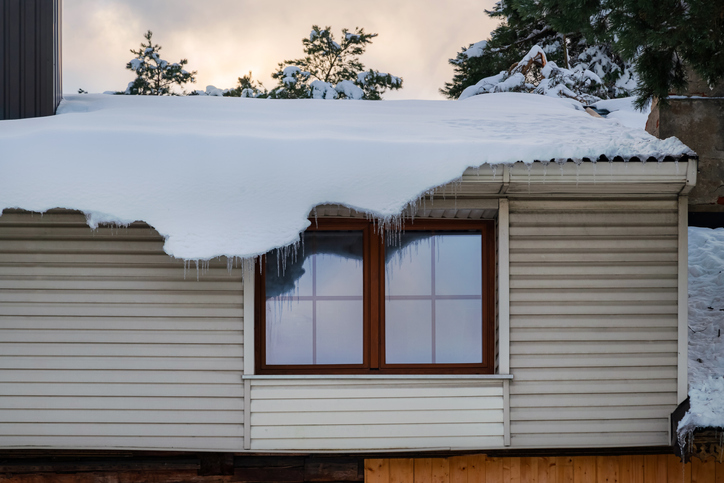 Snow that has fallen on an icy roof, or snow that is starting to thaw on a steep roof, can slide off and tear away parts of the roofing.
Rain
Rain is also a big problem for some types of roofing. Flat roofs with no slope for drainage can be damaged when rain accumulates and sits on the roof for an extended period of time. Also, older roofs that have become worn can be damaged by rain that penetrates vulnerable areas of the roof.
Sun
Even calm weather can cause damage to a roof. Intense UV rays can break down roofing material, particularly older roofing, and cause it to become brittle. This leaves it more vulnerable when high winds or rains come around.
Cold
On the other end of the weather spectrum, ice can cause significant damage to roofing. If rain or melted snow gets into gaps or cracks in roofing, it can freeze when the temperature drops. The expansion of the ice further breaks the roof apart. The freeze/thaw cycle can continue from cool days to freezing nights, making the damage worse each time that ice expands.
How to Know If Your Roof Has Storm Damage
Depending on what material your roof is made of, you can often spot signs of storm damage. Asphalt shingles can start to pull away from the roof. They can also crack, and bits of shingles can wash into the rain gutters. Strong winds can even tear shingles off the roof entirely.
Clay tile roofing can experience similar symptoms with cracking and loose tiles. Meanwhile, metal sheets can pull away from the structure below.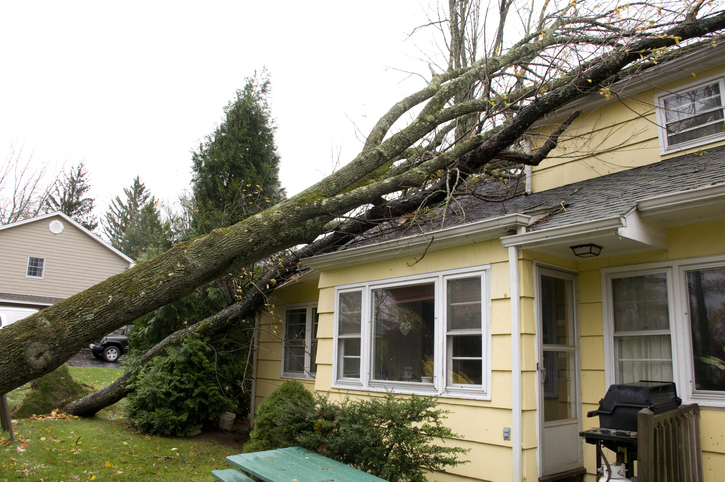 Sometimes, it can be hard to tell if a roof has storm damage. The signs might be subtle or in a hard-to-see place. The damage might also be below the surface, as can be the case with water damage beneath the surface of a metal roof.
How to Prevent Storm Damage to Your Roof
Sometimes, a strong storm like a hurricane is going to cause roof damage no matter what. Fortunately, there are things you can do to help prevent many other types of storm damage.
Remove snow from your roof if a lot has accumulated. Be very careful or hire an expert to do it for you.
Cut down large tree limbs hanging over your roof. Expert help might be necessary for this as well.
Have your roof inspected by a roofer to look for vulnerabilities. Loose or damaged shingles can be fixed or replaced, for example, to prevent further damage in the future.
Another thing you can do is to look into roof rejuvenation options that can add life and strength to your roof. For example, roof rejuvenation from Roof Maxx can instantly add five years of life to an asphalt shingle roof and keep it flexible enough to stand up to harsh weather conditions.
For more information and to get any questions answered, contact Roof Maxx today. We can help your roof stand up to harsh weather for years to come with our revolutionary roof restoration services.