6 Steps to Clean your Gutters Properly
May 29, 2020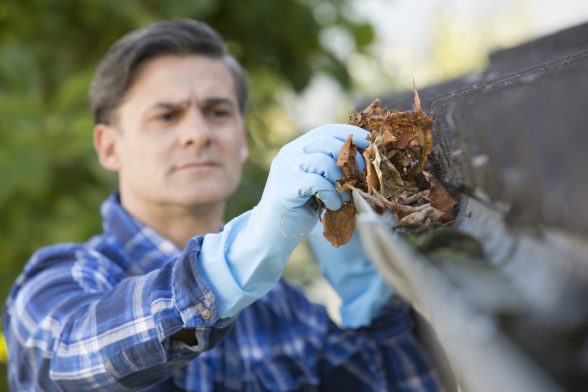 Gutters are installed along the eaves of your roof to catch rainwater and send it into downspouts. They're an essential part of your home drainage system, and without them, your siding, foundation, windows, and doors could be more at risk of flooding and water damage.
Keeping Those Gutters Clean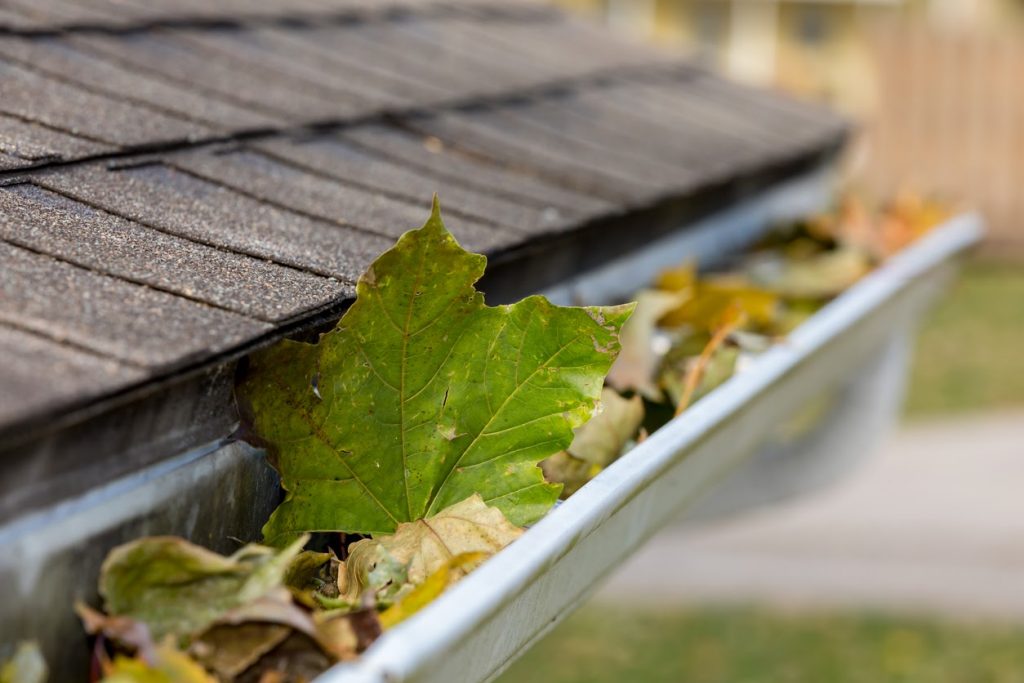 Cleaning out your gutters should be at the top of your spring and fall to-do list. Gutter maintenance is necessary to keep your gutters free of sticks, leaves, and other debris that may block the system and prevent gutters from doing their job. If your gutters get too backed up, they might overflow or even pull away from the house. Clogged-up water could also lead to rotted, rusting gutters, and a bi-annual cleaning is the best way to keep your gutters in good shape for years to come. But there's more to keeping your gutters healthy than getting rid of sticks and leaves. Here are 9 tips for cleaning out gutters.
1. Wash Your Gutters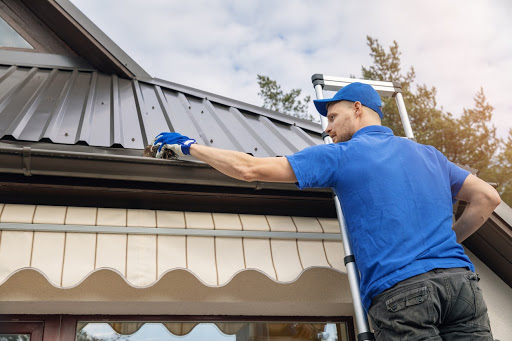 After you've rid your gutters of any debris, it's time to wash the gutters using a hose and high-pressure spray nozzle. This will get rid of compacted dirt and debris so water can better flow through the pipes. When washing your gutters, you may find tiny roofing granules filling up your gutters. This would be due to the aging of the asphalt shingles on your roof. As shingles age, they lose the oils that help them do their job and protect your home. If you are finding this sign of wear on your roof, it may be time to contact Roof Maxx to help rejuvenate your shingles and add up to 15 years of life to your roof and save you thousands on a roof replacement.
2. Clean Out the Downspouts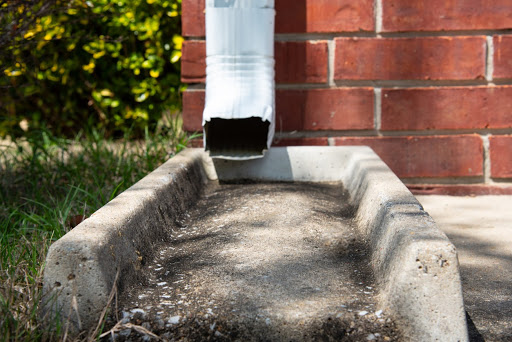 Downspouts often get clogged in the spot where they connect to the gutter. Clear out this area by removing the elbow joint and clearing the blocked area from the bottom up. You may need to use a hose and high-pressure spout for this task.
3. Repair Small Holes and Patch Leaks and Tears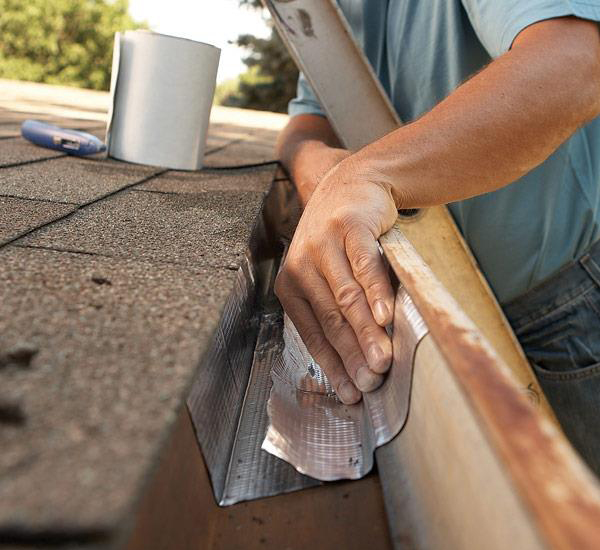 Small holes can lead to bigger cracks that will render your gutter useless. Extend the life of your gutters by repairing small holes and leaks using a gutter patching kit. Smooth the patched area before it's dry, then cover the area with aluminum foil and a dry cloth.
4. Replace Damaged Sections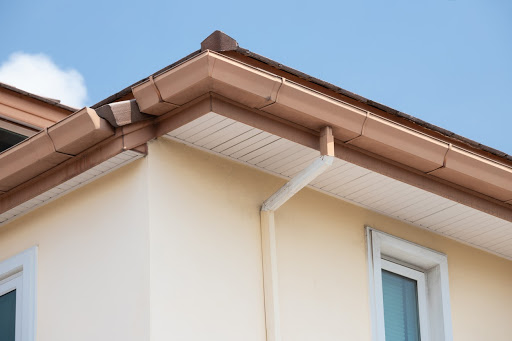 If a section of your gutter is beyond repair, you may need to replace it. Start by removing the gutter hangers in the damaged section, then putting a block of wood inside the gutter. Use a hacksaw to take out the damaged area, then cut a new section of gutter 2 inches longer than the damaged piece. Scrub the inside of the existing gutter with a wire brush, then caulk the area with gutter caulk. Place the new gutter section in the center and press it in place, then screw the pieces together and put the gutter hangers back in place.
5. Adjust Pitch of Gutters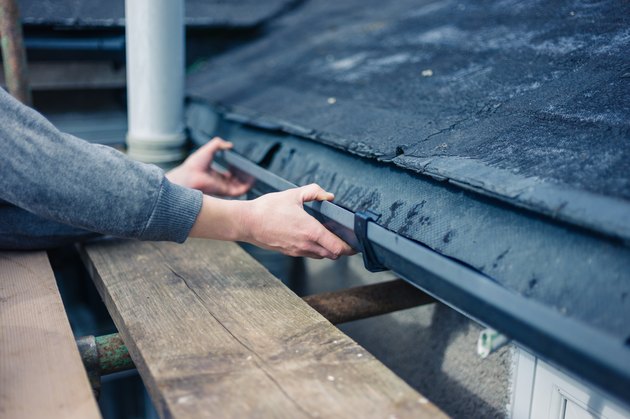 You may need to adjust the pitch of your gutters if water is pooling in certain areas. You can correct any high or low sections by carefully bending the supporting hanger or by adding more hangers to adjust the slope. Not sure if your gutters need to be adjusted? Just pour a bucket of water into your gutters and watch to see if it all flows evenly down the gutter. If it does, you're in good shape. If there are areas of pooling, adjust those sections as needed.
6. Install Gutter Guards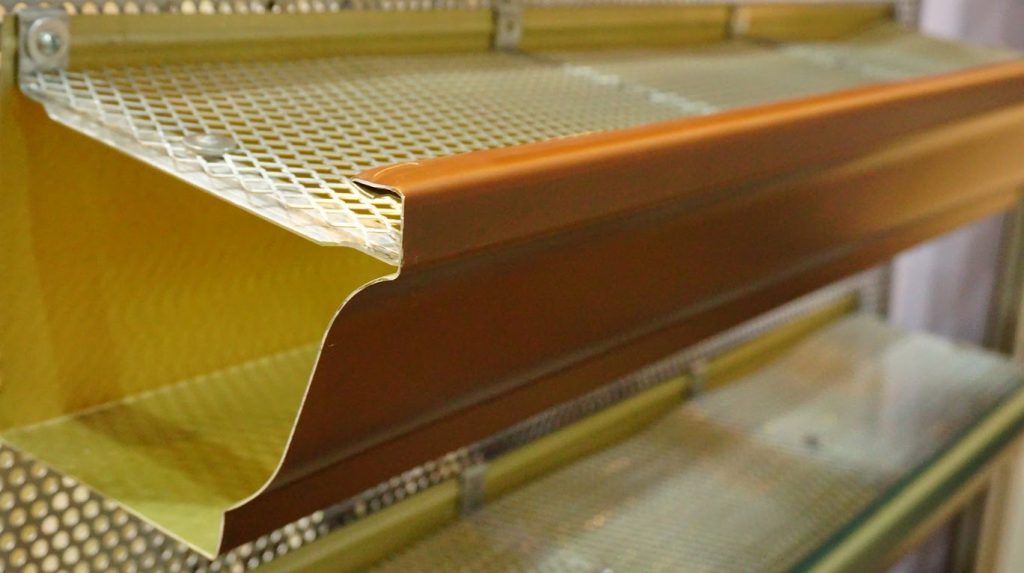 A gutter guard will help keep your gutters free of debris for longer. Gutter guards come in varying levels of quality, so make sure you invest in a guard that extends across the entire width of the gutter so that leaves and debris pass over the side, while water can still flow properly in the gutter.
Preserve the Life of Your Gutters
While it's true that gutter maintenance requires some effort, it will be well worth your time. You'll save money by extending the life of your gutters and keeping your home better protected from water damage. Good luck!