Ultimate Guide: How to Clean Rain Gutters
May 29, 2020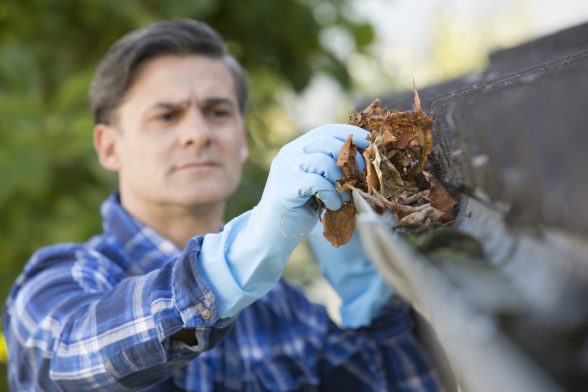 As a homeowner, you have a lot of things on your property maintenance checklist. From regular chores like mowing the lawn to things that need to be done just once or twice a year, you have a lot to do
One of the most important home maintenance tasks that should regularly be on your list is cleaning your rain gutters. It can be easy to forget. After all, out-of-sight, out-of-mind tasks can fall off your to-do list, but that makes it even more important to remember them.
Knowing when and how to clean gutters is a key part of keeping your home in good shape. The condition of your rain gutters affects how well your roof can stand up to the elements and avoid roof problems. It also affects the safety of your property.
Why Knowing How to Clean Gutters Is Important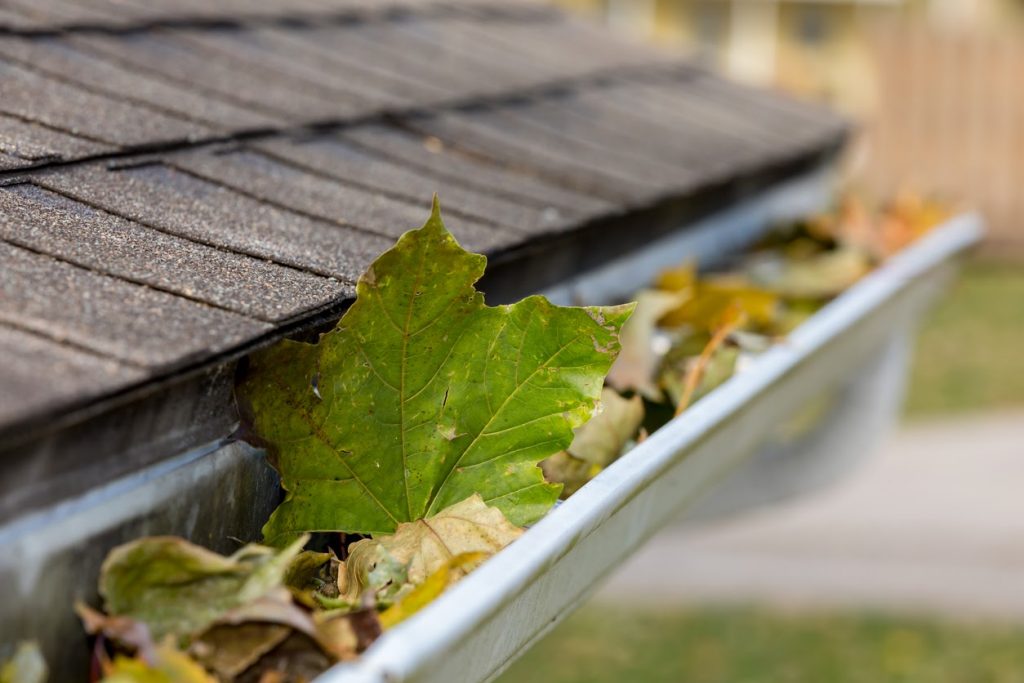 Neglected rain gutters can lead to a wide range of problems. If they fill with debris and can't function as they should, the gutters themselves can become damaged and fail to work at all. This will lead to the unnecessary expense of replacing your gutters.
Poorly functioning gutters can also lead to roof damage. When your gutters don't move water properly, the water builds up. During colder months, that water can freeze and cause ice dams. The ice buildup can spread to the roof and tear up shingles.
When your gutters aren't working properly, they can also make your property more dangerous. If they pull away from your roof, water can leak to the porch and walks below, creating slipping hazards.
How to Clean Gutters
Knowing how to clean your gutters can save you headaches and a lot of money down the road. You can employ several strategies to keep your gutters clean and functioning.
If you choose to clean your gutters yourself, be sure to focus on safety when using ladders or step stools. If you have a high roof or physical limitations, contact a professional to clean your gutters.
1. Use a Gutter Scoop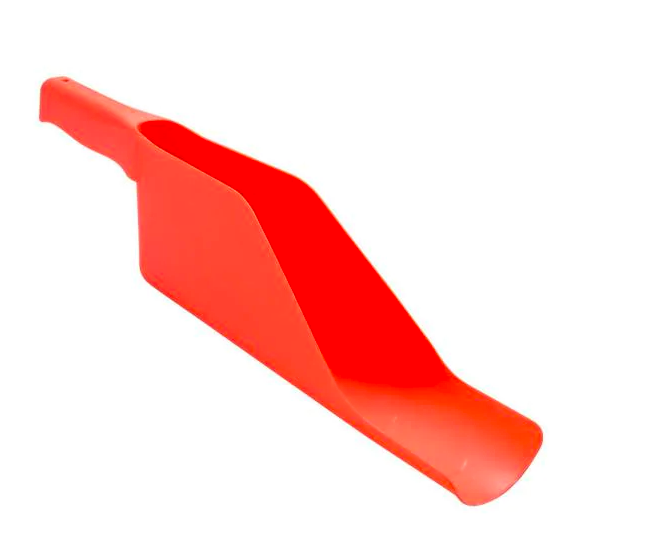 A specialized tool can come in handy when learning how to clean your gutters. Gutter scoops can be flexible, which is essential. This enables them to fit a variety of gutters, and it helps you avoid damaging the gutter.
2. Wash Your Gutters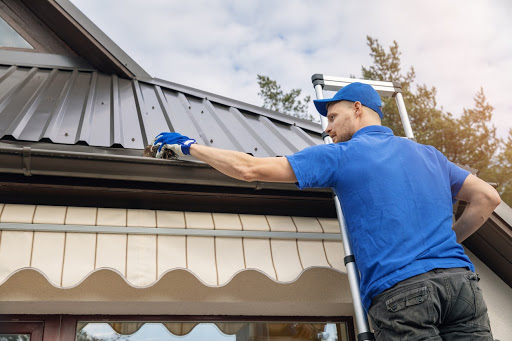 After you've rid your gutters of any debris, it's time to wash the gutters using a hose and high-pressure spray nUsing a hose to clean your gutters will help get that lower layer of dirt washed away. After scooping out debris like leaves and twigs, washing out your gutters with a hose will help you stay ahead of buildup.
3. Clean Out the Downspouts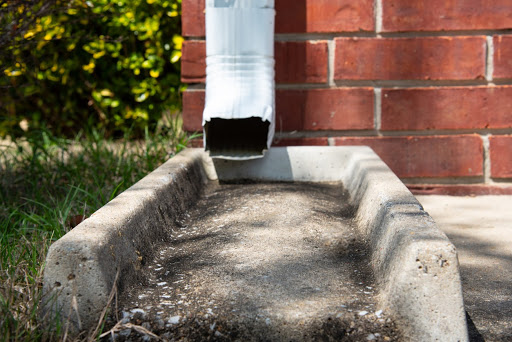 It can be easy to forget the downspouts when cleaning debris out of gutters. Check the openings at the top and bottom of the downspouts for clogging. You can use your hose to run some water down the spout to check for hidden blockage.
4. Repair Small Holes in Gutters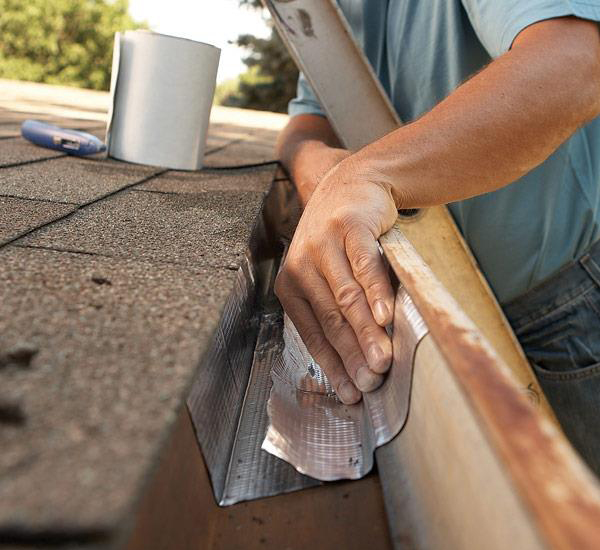 Small holes can lead to bigger cracks that will render your gutter useless. Extend the life of your gutters by repairing small holes and leaks using a gutter patching kit. Smooth the patched area before it's dry, then cover the area with aluminum foil and a dry cloth.
Using a gutter patch kit, be sure to repair small holes in your gutters. This will address leaks that can lead to dangerous ice patches below.
5. Replace Damaged Sections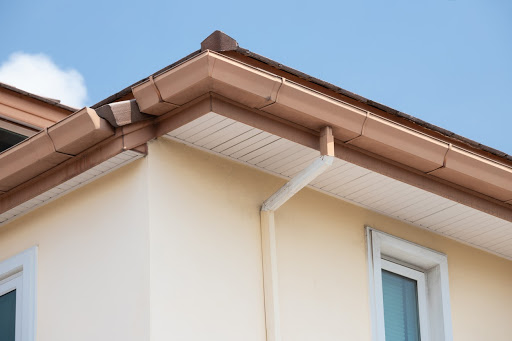 If a section of your gutter is beyond repair, you may need to replace it. Start by removing the gutter hangers in the damaged section, then putting a block of wood inside the gutter. Use a hacksaw to take out the damaged area, then cut a new section of gutter 2 inches longer than the damaged piece. Scrub the inside of the existing gutter with a wire brush, then caulk the area with gutter caulk. Place the new gutter section in the center and press it in place, then screw the pieces together and put the gutter hangers back in place.
You can keep ahead of gutter damage and avoid replacing the entire thing by replacing sections of gutter that have become damaged. Be sure to remove all of the damaged area, and ensure the replacement section overlaps the existing gutter on both ends.
6. Address Sagging Gutters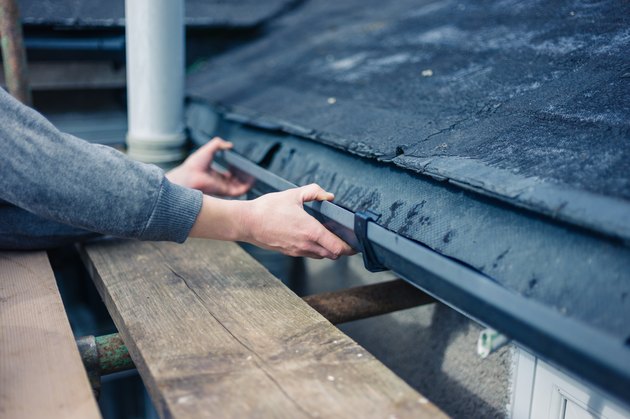 In addition to pulling away from the roof, gutters can start to sag over time. You can replace the gutter nails, or you can use screws to secure the gutters at a proper angle. Be sure to ask or hire a professional if you are uncomfortable with doing this.
7. Install Gutter Guards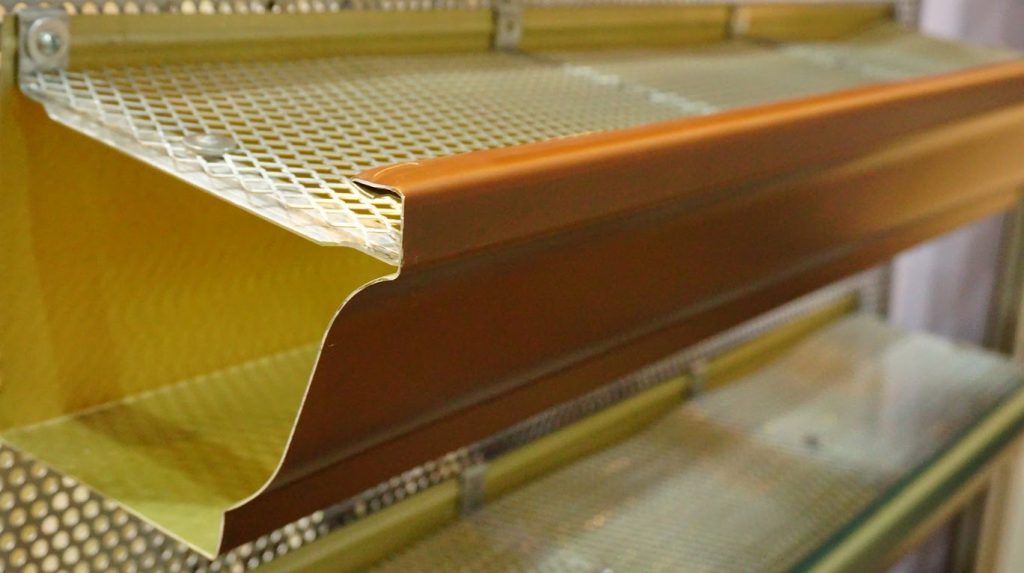 Once your gutters are clean, you can keep them cleaner over time by using a gutter guard. This handy screen helps keep leaves and other debris out of your gutters while still allowing water to filter from the roof.
How Often Should You Clean Your Gutters
While it's true that gutter maintenance requires some effort, it will be well worth your time. You'll save money by extending the lHow often to clean your gutters depends on where you live and the climate as well as how many trees are near your roof. A good starting point is to have your gutters cleaned twice each year. You might need more cleanings if you have more leaves and debris near your roof.
Get More From Your Roof and Save
If you notice roof wear and tear while looking at your gutters, call Roof Maxx to take a look. Roof Maxx can rejuvenate your old roof and instantly give it five more years of life. And you can save up to 80% in the process as compared to replacing it. Contact Roof Maxx today for a free quote and to find out how we have so many satisfied customers.