About Roof Maxx of Yakima, WA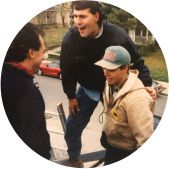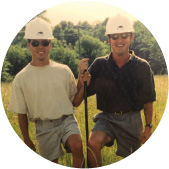 Our story: How Roof Maxx brought affordable roofing to Yakima, WA
We bring years of experience to change how roofing is done.
The founders of Roof Maxx, brothers Mike and Todd Feazel, have run roofing businesses since 1988. They've spent over 25 years learning as much as they could about the industry and building one of the most successful roofing companies in the country. Over that time, they've seen how changes in materials and supplies have made roofs less durable than they used to be.
Rising costs led to changes in how much asphalt goes into the shingles of your roof, causing them to wear out sooner. Asphalt shingles contain natural oils that allow them to expand and contract with changes in the weather. With less oil, they break down sooner. Cracked, curled, and brittle shingles leave the structure below them susceptible to damage from the elements, with no alternative but costly roof replacement—until Roof Maxx.
My brother and I could see the staggering number of roofs at risk across the country and wanted to do something about it. Now, through Roof Maxx, we're looking out for asphalt roofs, the people under them, their hard-earned money and the planet.

Mike Feazel
CEO, Roof Maxx
Now you can find affordable roofing in Yakima, WA.
Mike and Todd began their quest to develop sustainable roof rejuvenation technology in 2013. Their work with the world's largest private research and development company, Battelle Laboratories, led to the development of Roof Maxx roof rejuvenation treatment that makes affordable roofing in Yakima, WA possible today. Our unique formula is 100% naturally plant-based and is safe for people, pets, and the environment.
With Roof Maxx, you can add five years of life to your current roof at a fraction of the cost and avoid costly and wasteful roof replacement. Your local Roof Maxx owner, Heath Reeves, is ready to help you get up to 15 more years from your current roof, saving you thousands. You'll also help save the planet by keeping your shingles on your roof and out of the local landfill. We're proud to be the leading source for affordable roofing in Yakima, WA, and we offer a 10% discount to all veterans. Get a free estimate today by connecting with us.
Connect with Roof Maxx of Yakima, WA.
Roof Maxx is your affordable roofing resource in Yakima, WA.
Five Year Transferable Warranty
With our five-year, transferable warranty, you'll enjoy the peace of mind that your roof and entire home are protected.