ROOF MAXX OF
SW Austin, TX
Roof Maxx a safe, easy, proven and affordable alternative to a complicated, expensive and life-disrupting asphalt roof replacement.
AS SEEN ON: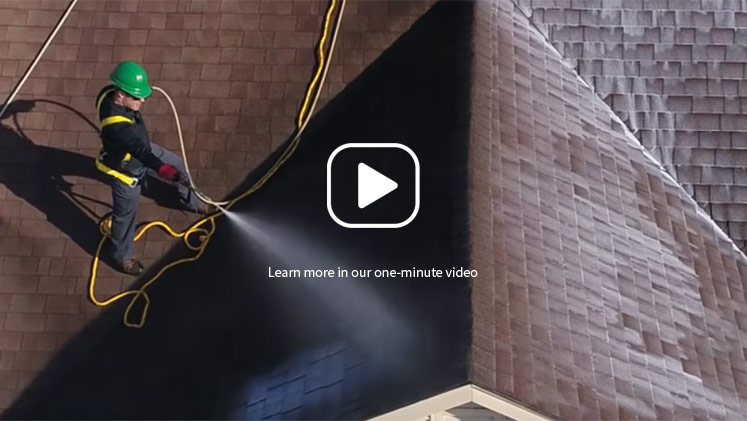 Roof Maxx is the roofing company in SW Austin, TX to restore your roof.
If your home or business has an asphalt roof, you could be in for an unpleasant surprise. Asphalt shingles don't last as long as they used to. That means you could end up paying thousands of dollars to replace your roof more often than you'd like. That's where Roof Maxx can help. Our roofing company in SW Austin, TX, has pioneered a way to add years of performance to your roof for just 15-20% of the cost of replacing it.
Roof Maxx keeps your roof—and your bank account—strong.
A single application of roof rejuvenation from Roof Maxx adds 5 years of life to your asphalt roof. Plus, we can come back every 5 years for up to three total applications of all-natural Roof Maxx to get you up to 15 extra years from your roof. You save thousands of dollars on roofing costs, and you don't have to deal with the hassle of replacing your old roof. It just keeps on going strong. That's important in SW Austin, where we get so much more sun and heat than most places. When your roof has sun beating down on it for over 62% of the year, it can dry out and lose its ability to protect the structure below. Fortunately, Roof Maxx keeps your roof fresh and going strong.
Know when to call Roof Maxx.
Asphalt shingles contain oil that enables them to flex with changes in the weather. The intense summer heat we get here in SW Austin can dry them out and leave them brittle. If you see your shingles pulling away from the roof, curling, or breaking apart, it's time for Roof Maxx. Just give our roofing company in SW Austin, TX, a call and we'll come to take a look. We will let you know if your roof needs our roof rejuvenation treatment and schedule a time to get it done. It only takes a couple of hours to add 5 years of life to your roof.
It All Adds Up
Roofingmakes up 10% of construction waste in landfills
And creates 13.5 million tons of waste annually
Good thingRoof Maxxcosts just 20% of a roof replacement
And can extenda roof's life by 5 years with one application
Make that 15 years with applications every five years
Contact our roofing company in SW Austin, TX
Here's how it works:

We'll Assess Your Roof.
Our experts will take a close look at your roof and let you know if it needs roof rejuvenation. We can show you the signs of wear and tear and what repairs it might need in addition to Roof Maxx.

We'll Apply Roof Maxx.
Roof Maxx is a plant-based bio-oil that is entirely safe for the people and animals on your property. Plus, it only takes an hour or two to apply without any mess or hassle.

Five Years. Guaranteed.
Roof Maxx has been thoroughly tested in some of the leading labs in the world. We know it works, so we guarantee that you will get 5 more years from your roof after a single application.
Roof Maxx is the roofing company in SW Austin, TX, that saves you thousands on roofing.
How do I know if my roof is ready for Roof Maxx?
Asphalt shingles contain small, sand-like pebbles that stick together when shingles natural oils are intact. Once those oils start to dry out with age, you may see the granules flaking off in your gutters or downspouts. You might also notice black stains and streaks or shingles cracking, breaking, and curling. Since each roof is different, your local dealer will perform a free inspection to tell if Roof Maxx can help you.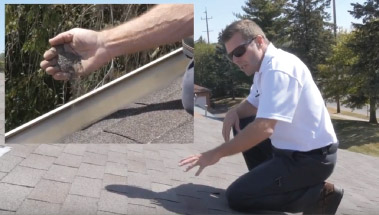 Trust Roof Maxx, your affordable roofing company in SW Austin, TX
Five Year Transferable Warranty
With our five-year, transferable warranty, you'll enjoy the peace of mind that your roof and entire home are protected.