About Roof Maxx of Missouri City, TX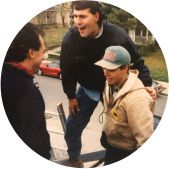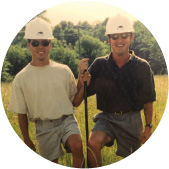 Roof Maxx is bringing affordable roofing to Missouri City, TX. 
Sparking change in the roofing industry.
The founders of Roof Maxx, brothers Mike and Todd Feazel, began their careers in roofing in 1988. Together, they created a thriving business and spent the next 25 years learning everything about roofing. During this time, they saw several changes to the roofing industry, the most noteworthy being an evolution in asphalt shingle manufacturing.
Changes in oil refining decreased the amount of available asphalt and significantly increased the cost. Because of this, quality affordable roofing in places like Missouri City, TX all but disappeared. With less asphalt, shingles were falling faster and were not as effective. Our founders wanted to find a way to extend the lifespan of a roof at an affordable cost.
My brother and I could see the staggering number of roofs at risk across the country and wanted to do something about it. Now, through Roof Maxx, we're looking out for asphalt roofs, the people under them, their hard-earned money and the planet.

Mike Feazel
CEO, Roof Maxx
Making affordable roofing in Missouri City, TX possible.
In 2013, the brothers sold their roofing company and turned their attention to sustainable roofing. Specifically, they wanted to find a way to replace the oils found in asphalt shingles without replacing the roof. With the help of Battelle Laboratories, our roof rejuvenation treatment was created. Roof Maxx is a 100% naturally plant-based oil that penetrates shingles to restore flexibility and durability needed to withstand changing weather conditions. When applied, our roof rejuvenation product adds five years of life to your roof and up to 15 years with regular treatments every five years, all at a fraction of the cost of roof replacement.
Roof Maxx is proud to make affordable roofing in Missouri City, TX possible by working with our local team led by Mark Kaiz, who is committed to helping you maintain your home, saving you money, and providing peace of mind. Connect with us and we'll set up a free estimate of your roof.
Contact Roof Maxx of Missouri City, TX.
Roof Maxx is your affordable roofing resource in Missouri City, TX.
Five Year Transferable Warranty
With our five-year, transferable warranty, you'll enjoy the peace of mind that your roof and entire home are protected.