About Roof Maxx of Hilton Head, SC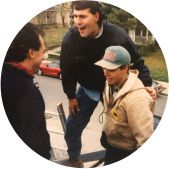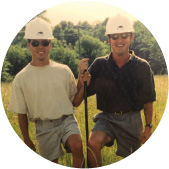 Roof Maxx offers the most affordable roofing in Hilton Head, SC.
When it comes to roofing, we know the ropes.
Your roof is one of the most important elements to keep your home safe and sound, so no doubt you want an expert to handle your roofing needs. Fortunately, Roof Maxx founders Mike and Todd Feazel know the ins and outs of roofing like no one else.
These brothers started their roofing business back in 1988, and spent 25 years learning everything there is to know about the roofing industry. They saw the industry change in many ways as they went about building one of the most successful roofing companies in the country.
As changes in oil refining led to an asphalt shortage, shingle manufacturers started using less asphalt in their shingles. Shingles with less asphalt simply don't last as long, meaning homeowners had to start spending more without access to quality affordable roofing in places like Statesboro, GA.
My brother and I could see the staggering number of roofs at risk across the country and wanted to do something about it. Now, through Roof Maxx, we're looking out for asphalt roofs, the people under them, their hard-earned money and the planet.

Mike Feazel
CEO, Roof Maxx
How we built the most affordable roofing in Hilton Head, SC.
After seeing the troubling trends in the roofing industry, Mike and Todd decided to sell their business and focus on changing roofing for the better with roof rejuvenation techniques. They poured all of their energy into researching new technologies that would make shingles last longer and postpone the need for replacement. They collaborated with Battelle Laboratories, the world's biggest private research and development company, to create the Roof Maxx that exists today.
Now, homeowners looking for affordable roofing in Statesboro, GA can find it with our quick and convenient roof rejuvenation treatment. Just one application of Roof Maxx will add five years to the life of your asphalt roof instantly, at just 20% the cost of roof replacement. We help keep your shingles out of the landfills and support a green environment. Our local team is led by Ruben Zeagler and is eager to help you get more out of your roof and your money. Schedule a free estimate and start saving today.
Connect with Roof Maxx of Hilton Head, SC
Roof Maxx is your affordable roofing resource in Hilton Head, SC.
Five Year Transferable Warranty
With our five-year, transferable warranty, you'll enjoy the peace of mind that your roof and entire home are protected.