ROOF MAXX OF
Meadville, PA
Roof Maxx a safe, easy, proven and affordable alternative to a complicated, expensive and life-disrupting asphalt roof replacement.
AS SEEN ON: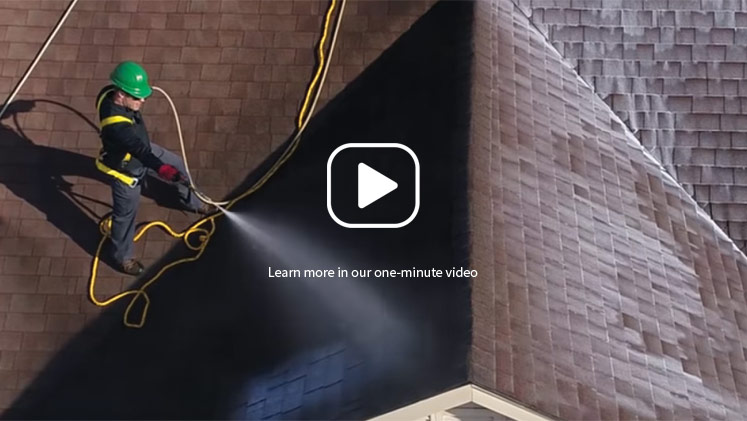 Discover how our roofing company in Meadville, PA can extend the lifespan of your roof.
As asphalt shingles start to age, the oil that keeps them flexible begins to dry out. Without this oil, shingles become weak, brittle, and ineffective, extremely vulnerable to the elements. Roof Maxx works by rejuvenating shingles, restoring their flexibility, and extending their lifespan by up to 15 years. Contact our roofing company in Meadville, PA to learn more.
Meadville weather conditions that are damaging your roof.
Hail, tropical storms, humidity, and strong winds are just some of the weather conditions affecting your roof. Each of these comes with specific damage to shingles, including dents, cracks, curling, leaks, and mold. However, Meadville is also prone to tornadoes with winds reaching over 100 mph. The extremely strong winds that accompany tornadoes can loosen shingles, break or crack them, or even rip them off completely. Our roof rejuvenation formula ensures your shingles are prepared for these conditions by restoring them to like-new condition in just one treatment.
See how Roof Maxx can help you save money.
The unique weather in Meadville accelerates the aging process in shingles. No property owner wants old and ineffective shingles on their roof, which is why many of them turn to roof replacement. On average, this process costs $12,000 and is incredibly disruptive to you and your neighbors. Roof Maxx allows you to postpone this expense by extending the lifespan of shingles up to 15 years. Plus, our services cost just 20% of the cost of roof replacement, which means you can save thousands.
It All Adds Up
Roofingmakes up 10% of construction waste in landfills
And creates 13.5 million tons of waste annually
Good thingRoof Maxx will save you up to 80% over a roof replacement
And can extenda roof's life by 5 years with one application
Make that 15 years with applications every five years
Contact our roofing company in Meadville, PA
The Roof Maxx process:

We'll Assess Your Roof.
We want to ensure that Roof Maxx delivers maximum results for your roof, which is why we'll perform a careful inspection of your roof prior to treatment.

We'll Apply Roof Maxx.
Once we've ensured that your roof is ready for Roof Maxx, we'll make an appointment for treatment. During your appointment, we'll apply our roof rejuvenation formula which takes just a few hours to apply.

Five Years. Guaranteed.
Roof Maxx is made from natural plant-based oils that go to work as soon as it's applied. One treatment with our formula will add five years to shingles instantly.
Roof Maxx is your trusted roofing company in Meadville, PA.
How do I know if my roof is ready for Roof Maxx?
Asphalt shingles contain small, sand-like pebbles that stick together when shingles natural oils are intact. Once those oils start to dry out with age, you may see the granules flaking off in your gutters or downspouts. You might also notice black stains and streaks or shingles cracking, breaking, and curling. Since each roof is different, your local dealer will perform a free inspection to tell if Roof Maxx can help you.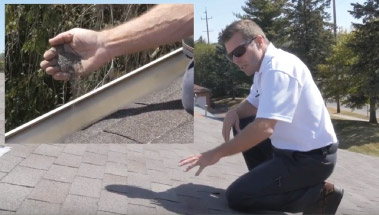 Get in touch with our roofing company in Meadville, PA.
Five Year Transferable Warranty
With our five-year, transferable warranty, you'll enjoy the peace of mind that your roof and entire home are protected.