ROOF MAXX OF
Harrisburg, PA
Roof Maxx is a safe, easy, proven and affordable alternative to a complicated, expensive and life-disrupting asphalt roof replacement.
AS SEEN ON: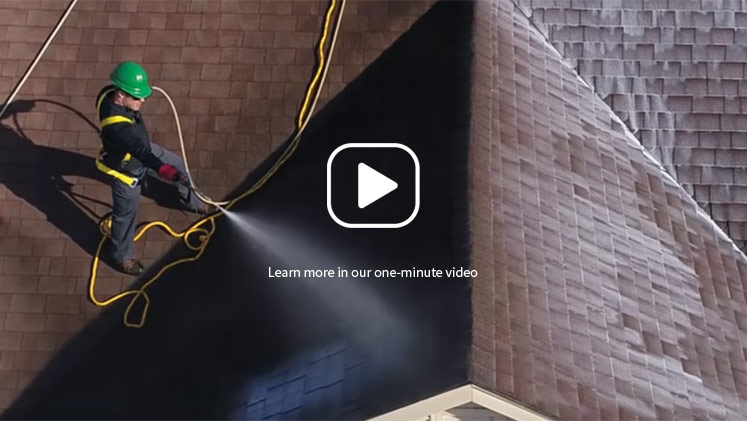 Our roofing company in Harrisburg, PA, provides powerful, affordable roof rejuvenation.
Your roof is one of your property's most important elements. It's what protects you from Harrisburg weather like rain, snow, freezing temperatures, and humidity. However, today's asphalt shingles aren't performing as well as they used to due to less asphalt and oil being included during manufacture. Most shingles dry out and fail at around 10 years, leaving your property exposed to numerous damages. Rather than replace your roof, contact Roof Maxx roofing company of Harrisburg, PA. We can rejuvenate your shingles at a fraction of the cost of roof replacement, helping you save thousands.
We're restoring shingles to like-new condition.
Our roof rejuvenation formula works by penetrating deep into shingles to replenish old, dried-out oil with natural, plant-based oils. By doing so, shingles regain their original functionality and are restored to like-new condition. This ensures they're more prepared to protect you from water, wind, heat, and fluctuating temperatures. By restoring shingles to like-new condition, we're also extending their lifespan. One treatment of Roof Maxx adds five years to your roof's life, and up to fifteen with treatments every five years. With a longer lifespan, the need for roof replacement is postponed, meaning you can save your money for other home improvement projects.
Our commitment to protecting the environment.
While Roof Maxx is tough on shingles, it's soft on the environment. Our roof rejuvenation formula is made entirely from natural, plant-based materials that are environmentally friendly and safe for both humans and animals. Plus, every roof we treat is helping to keep old shingles out of landfills, creating a greener future for everyone. Roof Maxx is good for both the environment and your bank account.
It All Adds Up
Roofingmakes up 10% of construction waste in landfills
And creates 13.5 million tons of waste annually
Good thingRoof Maxxcosts just 20% of a roof replacement
And can extenda roof's life by 5 years with one application
Make that 15 years with applications every five years
Contact our roofing company in Harrisburg, PA
A look at our process:

We'll Assess Your Roof.
Before we apply Roof Maxx, one of our technicians will do a quick inspection to ensure your roof is ready for our roof rejuvenation treatment. If we see any issues, we'll let you know. If not, we'll schedule an appointment for application.

We'll Apply Roof Maxx.
After a quick roof tune-up, we'll apply Roof Maxx. Most treatments take a few hours to complete and are noise- and odor-free.

Five Years. Guaranteed.
Roof Maxx works instantaneously, adding five years to shingles' lifespans with a single treatment. Our formula can be applied to your roof up to three times, adding fifteen more years to your roof at a fraction of the cost of roof replacement.
Roof Maxx is your trusted roofing company in Harrisburg, PA.
How do I know if my roof is ready for Roof Maxx?
Asphalt shingles contain small, sand-like pebbles that stick together when shingles natural oils are intact. Once those oils start to dry out with age, you may see the granules flaking off in your gutters or downspouts. You might also notice black stains and streaks or shingles cracking, breaking, and curling. Since each roof is different, your local dealer will perform a free inspection to tell if Roof Maxx can help you.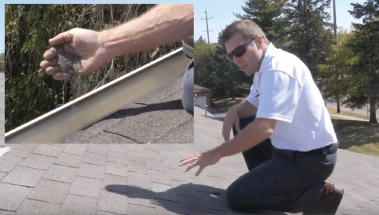 Connect with our roofing company in Harrisburg, PA.