About Roof Maxx of Broken Arrow, OK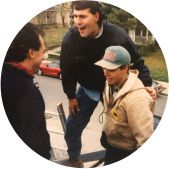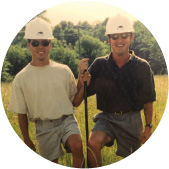 Roof Maxx: the story of affordable roofing in Broken Arrow, OK
We know roofing, because we are roofers.
In 1988, brothers Mike and Todd Feazel started their roofing business. Over the next 25 years, they developed their company into one of the most successful roofing companies in the U.S. and learned the industry in and out. A disturbing trend they saw was the reduced longevity of asphalt shingles. Changes in the oil refinery business resulted in a reduced amount of available asphalt. This sent the cost of asphalt shingles skyrocketing.
To continue providing affordable roof covering, asphalt shingle manufacturers started using less asphalt and more limestone filler. But less asphalt means less of the natural oils needed to keep shingles viable for as long as they once were, and more frequent roof replacements make it harder to keep roofing affordable in Broken Arrow, OK.
My brother and I could see the staggering number of roofs at risk across the country and wanted to do something about it. Now, through Roof Maxx, we're looking out for asphalt roofs, the people under them, their hard-earned money and the planet.

Mike Feazel
CEO, Roof Maxx
Roof Maxx is proud to offer affordable roofing in Broken Arrow, OK.
Mike and Todd understood the importance of creating sustainable asphalt shingles for both economic and environmental reasons. In 2013 they sold their roofing company and focused their experience and energy on researching new roof replenishment technologies. Their efforts, along with a partnership with Battelle Laboratories, resulted in the development of the innovative Roof Maxx roof rejuvenation product.
Thanks to the Feazel brothers' dedication and determination, property owners in Broken Arrow can add five years of life to their asphalt shingle roof with a single product application, and up to 15 years with applications every five years. Saving money and saving the planet, that is what Roof Maxx is all about.
Connect with Roof Maxx of Broken Arrow, OK
Roof Maxx is the affordable roofing resource in Broken Arrow, OK.
Five Year Transferable Warranty
With our five-year, transferable warranty, you'll enjoy the peace of mind that your roof and entire home are protected.