About Roof Maxx of Charlotte, NC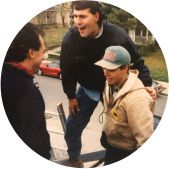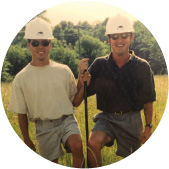 Choose Roof Maxx for affordable roofing in Charlotte, NC.
The origins of Roof Maxx in Charlotte, NC.
Our founders, Mike and Todd Feazel, have spent 30 years learning all there is to know about the roofing industry. Through their tireless efforts, Roof Maxx is able to save homeowners thousands of dollars on roof repair or total roof replacement through our roof rejuvenation treatment.
Together the Feazel brothers researched new, state-of-the-art technologies from Battelle Labs that enabled them to create our innovative roof restoration treatment, which is 100% naturally plant-based as well as environmentally friendly. When it comes to roof treatment, you can trust Roof Maxx for affordable roofing in Charlotte, NC to protect your roof and your budget.
My brother and I could see the staggering number of roofs at risk across the country and wanted to do something about it. Now, through Roof Maxx, we're looking out for asphalt roofs, the people under them, their hard-earned money and the planet.

Mike Feazel
CEO, Roof Maxx
About our Charlotte Roof Maxx team.
Our Charlotte, NC team is a locally owned, certified Roof Maxx dealer serving the Charlotte metroplex. We offer free assessments, minor tune-up work (i.e. fixing nail pops, sealing exposed nails, repairing torn shingles, and putting on new rubber vent pipe boots), and Roof Maxx treatment to extend the life of asphalt shingles with a 5-year transferable warranty—all at 20% the cost of roof replacement.
Our treatment works by saturating dried-out shingles with a bio-oil to restore flexibility so they can continue protecting your home. One roof restoration treatment can extend the life of your roof up to five years—and up to 15 years after a total of three treatments. That adds up to thousands of dollars saved. So if you're looking for affordable roofing in Charlotte, NC contact us today to schedule a free estimate.
Connect with Roof Maxx of Charlotte, NC
Roof Maxx is your affordable roofing resource in Charlotte, NC.
Five Year Transferable Warranty
With our five-year, transferable warranty, you'll enjoy the peace of mind that your roof and entire home are protected.