ROOF MAXX OF
Charlotte, NC
Roof Maxx a safe, easy, proven and affordable alternative to a complicated, expensive and life-disrupting asphalt roof replacement.
AS SEEN ON: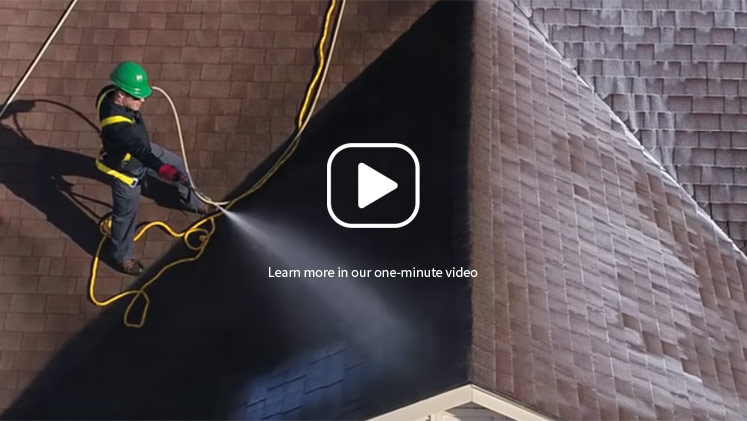 Save thousands of dollars with our roofing company in Charlotte, NC.
Roof Maxx can save you thousands of dollars on something every single homeowner and property manager needs at some point: a roof replacement. The conventional wisdom in roofing for years has been that a dry shingle is of no value to anybody. After all, if your roof isn't doing its job properly, you need to tear it off and put on a new one, regardless of the expense. What's your other option? Rejuvenate your roof for a fraction of the cost a normal roofing company in Charlotte, NC would charge.
At Roof Maxx, we've developed a better way.
As a local roofing company in Charlotte, NC, we agree that a dry shingle doesn't do much good. But we don't think that throwing those shingles into a landfill is the answer. That's why we developed our 100% all-natural, plant-based roof restoration treatment that gives asphalt shingles new life. We can actually restore the oils that make shingles flexible and provide the waterproofing abilities that we all rely on for protection—and we do it for 20% of the cost of a full roof replacement. You'll get five more years of life in those shingles per treatment.
Better for your roof and better for the environment.
Why replace when you can restore? Let's work together to keep those shingles out of landfills for years to come. After all, you can get three applications of Roof Maxx, for a total of up to 15 years of new life for your roof. That makes a big difference! Not to mention all the money you'll save in the process. Contact our roofing company in Charlotte, NC now for your free estimate.
It All Adds Up
Roofingmakes up 10% of construction waste in landfills
And creates 13.5 million tons of waste annually
Good thingRoof Maxxcosts just 20% of a roof replacement
And can extenda roof's life by 5 years with one application
Make that 15 years with applications every five years
Contact our roofing company in Charlotte, NC
This is how we save you money:

We'll Assess Your Roof.
Our first step is to make sure your roof is a good fit for Roof Maxx, and the only way to do that is to take a look. If we see problems, we'll let you know. Otherwise, we'll set a time to come back and treat your roof.

We'll Apply Roof Maxx.
When we return, we'll give your roof a tune-up and prep for your Roof Maxx treatment. Then it's time to make the magic happen. It'll probably take us less than two hours to revive your dry shingles.

Five Years. Guaranteed.
Our oils are completely natural, and they'll permeate your shingles, adding five years per treatment to your roof's lifespan—guaranteed. If you end up selling your home, the warranty can transfer.
At Roof Maxx, we're your roofing company in Charlotte, NC.
How do I know if my roof is ready for Roof Maxx?
Asphalt shingles contain small, sand-like pebbles that stick together when shingles natural oils are intact. Once those oils start to dry out with age, you may see the granules flaking off in your gutters or downspouts. You might also notice black stains and streaks or shingles cracking, breaking, and curling. Since each roof is different, your local dealer will perform a free inspection to tell if Roof Maxx can help you.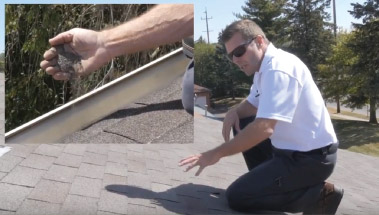 Save big with our roofing company in Charlotte, NC.
Five Year Transferable Warranty
With our five-year, transferable warranty, you'll enjoy the peace of mind that your roof and entire home are protected.