About Roof Maxx of Farmington, NM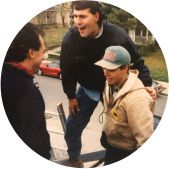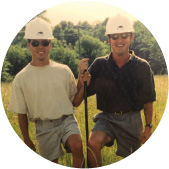 Discover affordable roofing in Farmington, NM, with Roof Maxx.
We've walked the walk as roofers.
Years ago, two brothers named Todd and Mike Feazel established their own roofing company. Over time, they built that company up into a thriving business. They spent decades working in the roofing industry and became privy to the ins and outs of the business, including changes and trends behind the scenes, such as the manufacturing process of asphalt shingles. 
The brothers were there when alterations in how oil was refined led to asphalt shingles being made with less asphalt and subsequently less of the oils that they naturally contain. With that natural oil significantly decreased, it wasn't long before asphalt roofs began to dry out and fail faster than they once did. It became apparent that affordable roofing in towns like Farmington, NM, and around the country was going to be difficult to come by. After all, roof replacements are extremely expensive. As much as the Feazels wanted to help people save thousands of dollars, what could they do?
My brother and I could see the staggering number of roofs at risk across the country and wanted to do something about it. Now, through Roof Maxx, we're looking out for asphalt roofs, the people under them, their hard-earned money and the planet.

Mike Feazel
CEO, Roof Maxx
Luckily, Roof Maxx changed all that.
The Feazel brothers saw a need for roof rejuvenation and sustainability, so they sold their roofing business and began focusing their efforts on filling this need. Eventually, the brothers discovered research and technology coming from Battelle Laboratories. It was just what they needed to make Roof Maxx possible. This incredible formula is revolutionizing the roofing industry, extending roofs' lives by five years with just one simple, quick application. 
Roofs exposed to Farmington's dry heat and cold winters can be treated as young as 8-10 years of age. Each roof we treat can have up to three treatments applied, five years apart. This means your asphalt shingles could have up to 15 more years of life to live. Treatment costs a fraction of what a total roof replacement would cost, making affordable roofing in Farmington, NM, a reality once more. Contact us today to schedule a free estimate and see exactly what you can save with Roof Maxx.
Connect with Roof Maxx of Farmington, NM
Roof Maxx is your affordable roofing provider in Farmington, NM.