ROOF MAXX OF
Farmington, NM
Roof Maxx a safe, easy, proven and affordable alternative to a complicated, expensive and life-disrupting asphalt roof replacement.
AS SEEN ON: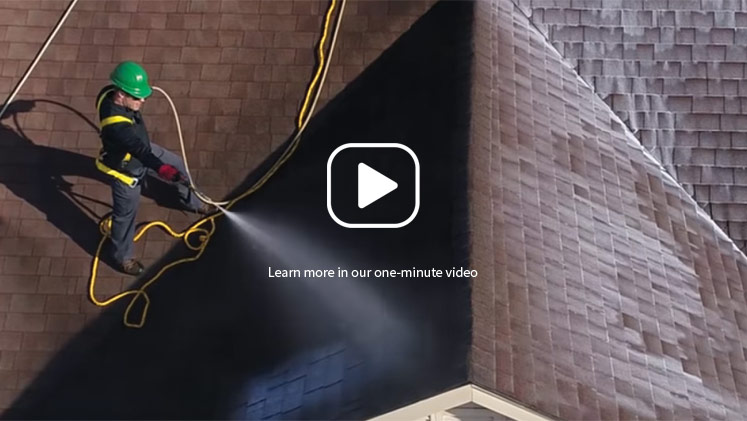 Our roofing company in Farmington, NM can save you thousands on roof rejuvenation.
Roof Maxx was created by two brothers with a passion for sustainable roofing. They wanted to help home and business owners save money on roof replacement by extending the lifespan of their existing shingles. Today, we've helped thousands of property owners strengthen shingles with our roof rejuvenation formula at a fraction of the cost of roof replacement that regular roofing companies in Farmington, NM offer.
How does Roof Maxx work?
As shingles age, the oil contained in them begins to dry out. Without this oil, Farmington weather can seriously damage or even destroy shingles. For example, the hot, dry summers speed up the drying out process and turn shingles brittle. Rainfall and heavy wind that comes with thunderstorms create or worsen leaks and can even tear off shingles. Roof Maxx works by replenishing the evaporated oil to restore flexibility and durability, helping your property stay protected year-round.
Roof Maxx is helping you postpone the need for roof replacement.
Because today's shingles are drying out more quickly, home and business owners are forced to pay around $10,000 for a total roof replacement more often. Our roofing company in Farmington, NM allows you to postpone that expense by extending the lifespan of your roof. One application of Roof Maxx adds five years to shingles' lifespan and up to fifteen with regular treatments. The best part is that our services cost just 20% of roof replacement, meaning you could save thousands of dollars.
It All Adds Up
Roofingmakes up 10% of construction waste in landfills
And creates 13.5 million tons of waste annually
Good thingRoof Maxxcosts just 20% of a roof replacement
And can extenda roof's life by 5 years with one application
Make that 15 years with applications every five years
Contact our roofing company in Farmington, NM
What you can expect:

We'll Assess Your Roof.
And ensure that it's ready for Roof Maxx. If we see any repairs or issues preventing application, we'll let you know. If not, we'll schedule an appointment for application.

We'll Apply Roof Maxx.
On the day of your appointment, one of our team members will do a quick roof tune-up then apply Roof Maxx. Most treatments can be completed in just a few hours.

Five Years. Guaranteed.
Roof Maxx is made from natural plant-based oils that penetrate deep into shingles to restore their original functionality. One treatment adds five years to their lifespan within half an hour of application.
Roof Maxx is your trusted roofing company in Farmington, NM.
How do I know if my roof is ready for Roof Maxx?
Asphalt shingles contain small, sand-like pebbles that stick together when shingles natural oils are intact. Once those oils start to dry out with age, you may see the granules flaking off in your gutters or downspouts. You might also notice black stains and streaks or shingles cracking, breaking, and curling. Since each roof is different, your local dealer will perform a free inspection to tell if Roof Maxx can help you.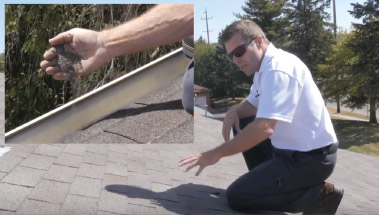 Contact a Roof Maxx dealer near you.
Five Year Transferable Warranty
With our five-year, transferable warranty, you'll enjoy the peace of mind that your roof and entire home are protected.