ROOF MAXX OF
Jackson, MS
Roof Maxx is a safe, easy, proven and affordable alternative to a complicated, expensive and life-disrupting asphalt roof replacement.
AS SEEN ON: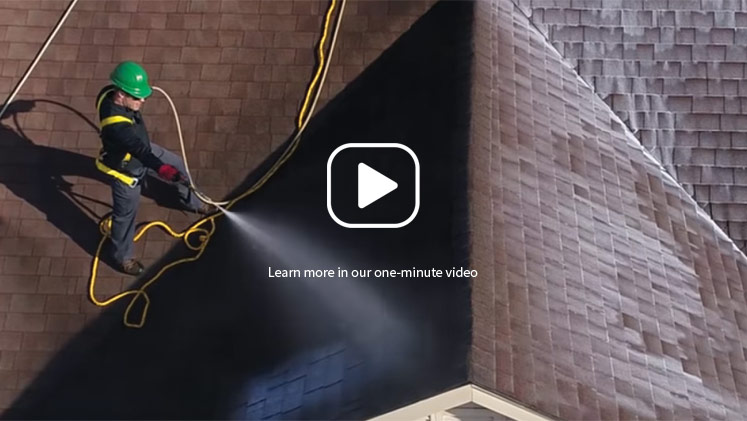 Improve the performance of your roof with Roof Maxx roofing company in Jackson, MS.
Jackson experiences a number of weather conditions that are taking a serious toll on your roof, particularly during the summer. On average, Jackson experiences 72 days per year when the temperature is above 90°. That, combined with the high humidity, weakens your roof's effectiveness by weakening fastenings, quickly drying out shingles, and creating mold or dark stains throughout your roof. Hail, rain, and cold temperatures are a few other weather conditions affecting your roof. That's where Roof Maxx roofing company in Jackson, MS, can help. Using our roof rejuvenation formula, we'll keep your shingles strong for years to come.
What is Roof Maxx?
With the help of Battelle Laboratories, we've created a roof rejuvenation formula designed to restore shingles to like-new condition. We do this by replenishing the dried out oil contained in shingles. Once this oil is replenished, shingles are better able to expand and contract and keep the elements out of your property. Plus, a single application of Roof Maxx can extend the lifespan of shingles by five years and up to fifteen with regular treatments.
Can Roof Maxx help me save money?
At some point, every roof owner has to pay the cost of roof replacement, an expense that can cost around $10,000. Roof Maxx allows you to postpone the need for roof replacement by extending shingles' lifespan. And our services cost property owners just 20% of the cost of roof replacement, meaning you could save thousands of dollars with our roofing company in Jackson, MS.
It All Adds Up
Roofingmakes up 10% of construction waste in landfills
And creates 13.5 million tons of waste annually
Good thingRoof Maxxcosts just 20% of a roof replacement
And can extenda roof's life by 5 years with one application
Make that 15 years with applications every five years
Contact our roofing company in Jackson, MS
What you can expect with Roof Maxx:

We'll Assess Your Roof.
To ensure our roof rejuvenation formula is right for your roof, one of our technicians will carefully inspect your roof. If everything looks good, we'll schedule an appointment for application.

We'll Apply Roof Maxx.
On the day of your appointment, we'll perform a roof tune-up then apply Roof Maxx. Most applications can be completed within a few hours.

Five Years. Guaranteed.
Roof Maxx goes to work instantly, adding five years to shingles' lifespan with one application. Our formula can be applied up to three times, adding fifteen years to your property's roof at a fraction of the cost of roof replacement.
Roof Maxx is your trusted roofing company in Jackson, MS.
How do I know if my roof is ready for Roof Maxx?
Asphalt shingles contain small, sand-like pebbles that stick together when shingles natural oils are intact. Once those oils start to dry out with age, you may see the granules flaking off in your gutters or downspouts. You might also notice black stains and streaks or shingles cracking, breaking, and curling. Since each roof is different, your local dealer will perform a free inspection to tell if Roof Maxx can help you.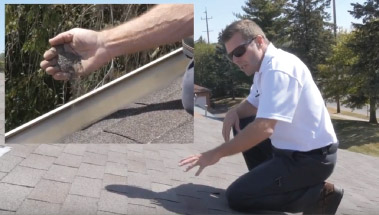 Contact our roofing company in Jackson, MS.