ROOF MAXX OF
Randallstown, MD
Roof Maxx a safe, easy, proven and affordable alternative to a complicated, expensive and life-disrupting asphalt roof replacement.
AS SEEN ON: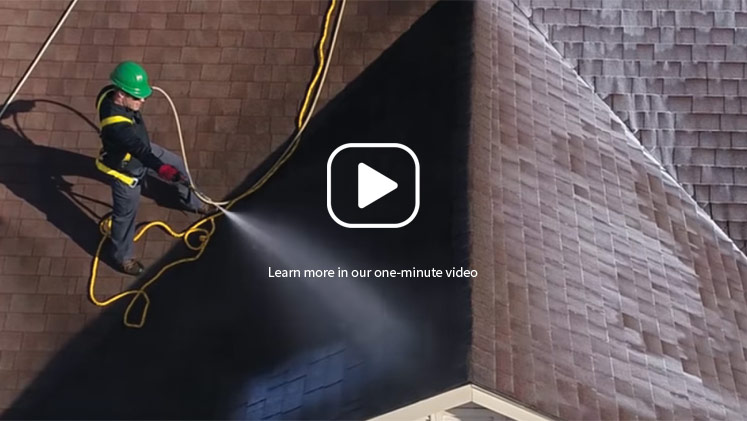 Roof Maxx: your trusted roofing company in Randallstown, MD.
What's one of the most important parts of your home or business? Your roof. A strong roof is what keeps Randallstown weather like rain, snow, heat, cold temperatures, and wind out of your property and safeguards your belongings. That's why Roof Maxx is committed to roof rejuvenation and keeping shingles strong without tearing off a single one. To find out how our roofing company in Randallstown, MD can do this while saving you a lot of money, keep reading.
Asphalt shingles aren't what they used to be.
Recently, the cost of asphalt has significantly increased, which has caused manufacturers to include less asphalt and more crushed limestone filler during production. With less asphalt, there's less oil to keep shingles flexible, so they're drying out and failing after just a few years. This forces home and business owners to pay thousands of dollars to replace their roof in order to keep their property protected. Fortunately, Roof Maxx allows you to avoid the time and hassle of roof replacement by restoring shingles to like-new condition in a single treatment. The old oils are replaced with plant-based oils that penetrate deep into shingles to restore flexibility and durability. Roof Maxx also adds five years to the lives of your shingles with one application and up to fifteen with regular treatments.
Keeping more money in your wallet.
Our roofing company in Randallstown, MD, is not only committed to protecting your home or business, but also your wallet. Roof Maxx costs up to 80% less what a full roof replacement does, meaning you'll be able to save thousands of dollars. Plus, because we add more life to shingles, you don't have to worry about your shingles sitting in a landfill until years later. Contact a Roof Maxx dealer today to get a free quote and see how much you can save.
It All Adds Up
Roofingmakes up 10% of construction waste in landfills
And creates 13.5 million tons of waste annually
Good thingRoof Maxx will save you up to 80% over a roof replacement
And can extenda roof's life by 5 years with one application
Make that 15 years with applications every five years
Contact our roofing company in Randallstown, MD
Here's what you can expect:

We'll Assess Your Roof.
The first step is to make sure your roof is ready for treatment. If we don't see any major repairs or underlying issues preventing application, we'll make an appointment to apply Roof Maxx.

We'll Apply Roof Maxx.
Applying Roof Maxx is fast and efficient. It only takes a few hours to apply and starts working right away. We'll also perform a roof tune-up to ensure maximum effectiveness.

Five Years. Guaranteed.
As soon as Roof Maxx is applied, shingles are restored to like-new condition and have five years added to their lifespan. Our formula can be applied three times, extending the lifespan of your roof by fifteen years.
Roof Maxx is your trusted roofing company in Randallstown, MD.
How do I know if my roof is ready for Roof Maxx?
Asphalt shingles contain small, sand-like pebbles that stick together when shingles natural oils are intact. Once those oils start to dry out with age, you may see the granules flaking off in your gutters or downspouts. You might also notice black stains and streaks or shingles cracking, breaking, and curling. Since each roof is different, your local dealer will perform a free inspection to tell if Roof Maxx can help you.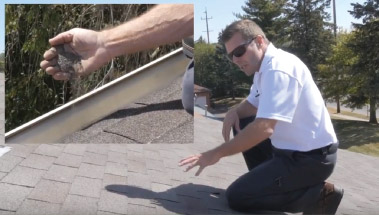 Contact Roof Maxx, your trusted roofing company today.
Five Year Transferable Warranty
With our five-year, transferable warranty, you'll enjoy the peace of mind that your roof and entire home are protected.