We Love Saving Roofs in Orland Park
We offer free tune-up with every Roof Maxx treatment AND we also offer soft wash services.
Think you need a new roof? Think Again!
With a couple different moves, I have worked in different industries over my life. From a video producer for TV stations and freelancing to working as a veterans respiratory tech, I have found my past work has contributed to my success as a Roof Maxx certified dealer. They both have influenced me greatly and I use the skills I've gained from both every single day. While taking care of Veterans I went from home to home all through the great state of Wisconsin and Illinois, much like I do now.
The Vets were not just patients who needed help with their respiratory needs...many became my good friends along the way. Each person was special and each person had a different set of needs. For years I had researched opening my own business and once my company lost their VA contract, the timing couldn't have been better in finding Roof Maxx. I not only found a great business, but one that helps the planet and saves people money!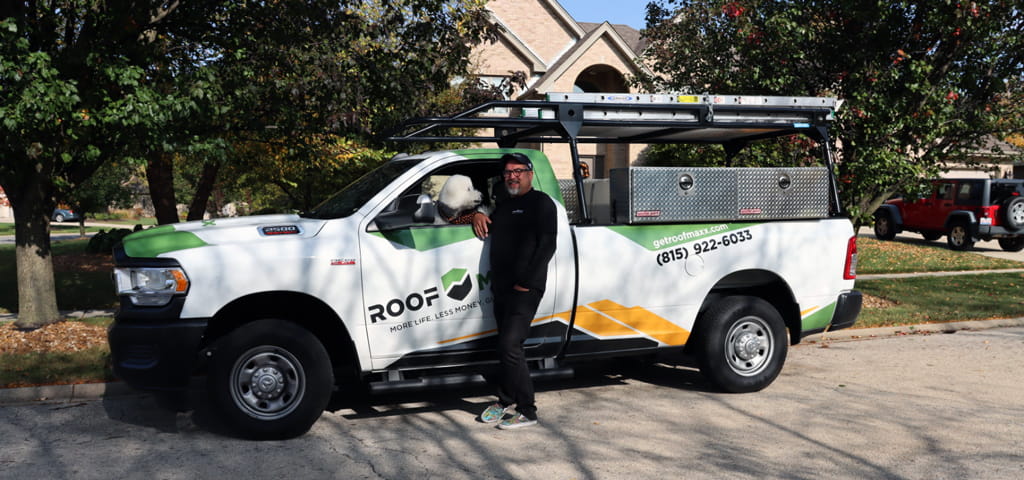 I like to focus on integrity. If I find a serious problem on a customer's roof, I will show them a picture and let them know that even if it's not me who works on your roof, please find someone that can fix it before you have very serious problems.
I am originally from Wisconsin, but even though we call Illinois home, we still own acreage up north. If I'm not working on a project or on the property, you will find me on the water fishing - we love the outdoors! My mother and father instilled family values and the importance of giving care to the people you meet everyday. My wife Kimberley and I have four kids - Quinten, Ella, Rylin and Colton. Quinten works for the CN Railroad and the rest are in high school. Ella is getting ready to head off to college, Rylin and Cole are on the schools volleyball team!
We service Orland Park and surrounding cities.
Contact Scott at spapendorf@roofmaxx.com or (815) 922-6033.
Every accomplishment starts with the decision to try...