ROOF MAXX OF
Coeur d'Alene, ID
Roof Maxx is a safe, easy, proven and affordable alternative to a complicated, expensive and life-disrupting asphalt roof replacement.
AS SEEN ON: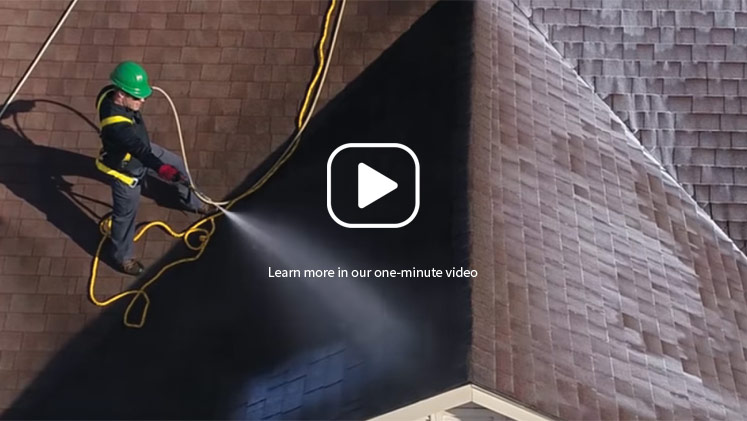 The local roofing company in Coeur d'Alene, ID, that's postponing the need for roof replacement.
Roof replacement is a cost all home and business owners have to pay at some point. However, today's asphalt shingles have a much shorter lifespan than they once did and some are failing around 6-8 years, forcing property owners to pay thousands in premature roof replacement. Luckily, there's Roof Maxx, the roofing company in Coeur d'Alene, ID, that's postponing the need for an expensive roof replacement with a revolutionary roof rejuvenation formula.
How weather conditions in Idaho are affecting your roof.
Two of the biggest weather hazards in Coeur d'Alene are extreme heat and heavy snow, and both can wreak havoc on your roof. UV radiation causes shingles to expand and then contract as the temperature drops. This constant expansion and contraction cause shingles to deteriorate, leaving them hard, brittle, and inflexible. They can even crack, which increases the chances of leaks. The average snowfall in Coeur d'Alene is 68.9 inches per year. Heavy snowfall can create ice dams around your roof and gutters, which creates leaks and damaged shingles. Roof Maxx protects shingles from both conditions by restoring them to like-new condition with a single treatment.
Protecting your property by keeping shingles strong.
Roof Maxx works by replenishing evaporated oil in shingles that's needed to keep them flexible. Once applied, Roof Maxx restores shingles to like-new condition and adds five years to their lifespan and up to 15 with regular treatments. The best part? Roof Maxx costs just a fraction of roof replacement, helping you to save thousands.
It All Adds Up
Roofingmakes up 10% of construction waste in landfills
And creates 13.5 million tons of waste annually
Good thingRoof Maxxcosts just 20% of a roof replacement
And can extenda roof's life by 5 years with one application
Make that 15 years with applications every five years
Contact our roofing company in Coeur d'Alene, ID
Here's what you can expect from us:

We'll Assess Your Roof.
After we've performed a careful inspection of your roof, we'll determine if it's right for Roof Maxx. If everything looks ok, we'll schedule an appointment for application.

We'll Apply Roof Maxx.
Before we apply Roof Maxx, we'll perform a quick roof tune-up to ensure our treatment has maximum results. We'll then apply our roof rejuvenation formula, which usually takes around two hours to complete.

Five Years. Guaranteed.
Roof Maxx is made from 100% natural, plant-based materials that penetrate deep into shingles to restore their original flexibility and durability. Once applied, five years is instantly added to their lifespan.
Roof Maxx is proud to be your trusted roofing company in Coeur d'Alene, ID.
How do I know if my roof is ready for Roof Maxx?
Asphalt shingles contain small, sand-like pebbles that stick together when shingles natural oils are intact. Once those oils start to dry out with age, you may see the granules flaking off in your gutters or downspouts. You might also notice black stains and streaks or shingles cracking, breaking, and curling. Since each roof is different, your local dealer will perform a free inspection to tell if Roof Maxx can help you.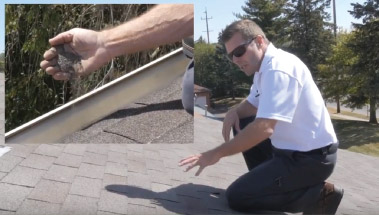 Connect with our roofing company in Coeur d'Alene, ID.