About Roof Maxx of Maui, HI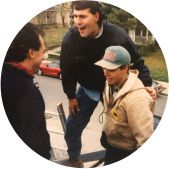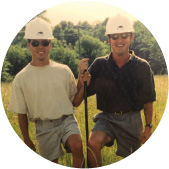 How Roof Maxx brings affordable roofing to Maui, HI
We know roofing inside-out.
The founders of Roof Maxx, brothers Mike and Todd Feazel, started their long careers in roofing back in 1988. They spent 25 years building their first company into a national leader. During that time, they learned everything about roofing and how the industry was changing. One of the biggest changes they observed was the shorter lifespan of asphalt shingles, which was costing people thousands more on roofing.
Asphalt shingles contain natural oils that enable them to expand and contract with changes in the weather, like our rainstorms and warm sun here in Hawaii. Manufacturing changes have left shingles with less oil, so they dry out faster and break down sooner. This makes affordable roofing in Maui, HI even harder to find. (Search the web for "class-action roofing lawsuits" to get a sense of how bad it's gotten out there.)
My brother and I could see the staggering number of roofs at risk across the country and wanted to do something about it. Now, through Roof Maxx, we're looking out for asphalt roofs, the people under them, their hard-earned money and the planet.

Mike Feazel
CEO, Roof Maxx
We've made affordable roofing in Maui, HI available again.
Mike and Todd decided to change the roofing industry to solve its biggest problem. Years of research culminated in the development of Roof Maxx, a roof rejuvenation treatment that restores the oils to asphalt shingles. One application of Roof Maxx adds five years of life to your roof for just 20% of the cost of a new one, saving you thousands of dollars.
Your local Roof Maxx is owned by Chad Bundy, who is proud to offer affordable roofing in Maui, HI. We can apply Roof Maxx up to three times, once every five years, for up to 15 years of added protection. That adds up to tremendous savings. Roof Maxx is all-natural, completely safe, and only takes a couple of hours to apply. Set up your free estimate today to get started.
Get in touch Roof Maxx of Maui, HI
Roof Maxx is your local source for affordable roofing Maui, HI.
Five Year Transferable Warranty
With our five-year, transferable warranty, you'll enjoy the peace of mind that your roof and entire home are protected.