About Roof Maxx of Honolulu, HI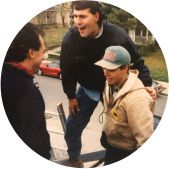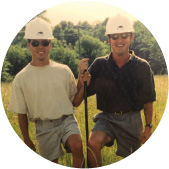 Your solution for affordable roofing in Honolulu, HI.
We're your alternative to roof replacement.
Starting in 2013, founders Mike and Todd Feazel began looking for a way to avoid costly roof repair and replacement while extending the life of a roof. They used their 25 years of roofing industry experience, and with the help of Battelle labs, created a 100% natural plant-based solution that makes old shingles perform like brand new ones.
Today, Roof Maxx is helping commercial and residential homeowners in Honolulu extend the life of their roofs and save thousands with Roof Maxx. We're proud to offer affordable roofing in Honolulu, HI. Our rejuvenation treatment can add up to 15 years of life to your roof at a fraction of the cost of replacement.
My brother and I could see the staggering number of roofs at risk across the country and wanted to do something about it. Now, through Roof Maxx, we're looking out for asphalt roofs, the people under them, their hard-earned money and the planet.

Mike Feazel
CEO, Roof Maxx
An affordable roofing solution saving you thousands in Honolulu, HI.
Our roof restoration formula is designed to penetrate your asphalt shingles with all-natural oil to restore flexibility and durability for years to come. Each treatment adds five years of life to your roof, and with three possible applications that's a total of up to 15 years. You'll get all this for just a fraction of the cost of total roof replacement, saving you thousands of dollars.
Our Honolulu Roof Maxx team is led by owners Warren Leung & Cheston Bactista and consists of dedicated and skilled technicians who will help you with every step of the process. We are a Certified Roof Maxx Dealer, serving communities from Kapolei to Hawaii Kai. As an alternative solution to reroofing, our primary customers are residential homeowners and AOAO or complexes that have asphalt shingle roofs only.
Connect with Roof Maxx of Honolulu, HI.
Roof Maxx is your affordable roofing solution in Honolulu, HI
Five Year Transferable Warranty
With our five-year, transferable warranty, you'll enjoy the peace of mind that your roof and entire home are protected.