About Roof Maxx of Sarasota, FL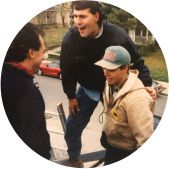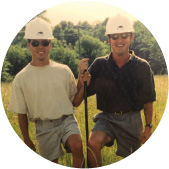 We're the number one source for affordable roofing in Sarasota, FL
Roof Maxx is unlike any other affordable roofing company in Sarasota, FL that you will find. Our focus is not to sell you a new roof, or a pricey maintenance package. Instead, we focus on saving you money by rejuvenating your existing asphalt roof, while saving you thousands of dollars in the process. Why replace your roof when you can save it?
Roof Maxx was formed when founders Mike and Todd Feazel combined their years of experience in the roofing industry with the expertise of Battelle Labs. Together, they formulated a 100% naturally plant-based bio-oil that adds five years to the life of an asphalt roof per treatment for just 20% of the cost of a total roof replacement. You can add up to 15 years after a total of three treatments, saving you thousands of dollars.
My brother and I could see the staggering number of roofs at risk across the country and wanted to do something about it. Now, through Roof Maxx, we're looking out for asphalt roofs, the people under them, their hard-earned money and the planet.

Mike Feazel
CEO, Roof Maxx
Your local Roof Maxx team.
After three-plus decades as the co-founder of the number one RE/Max real estate company in Virginia, Maryland, and DC, and simultaneously spending 25 years serving as a Sheriff's Deputy, local owner Davidson Lunger discovered Roof Maxx's product and was amazed at how it saves customers thousands of dollars while protecting the environment. Davidson's desire to help his community led him to open his Roof Maxx dealership to service the Bradenton/Sarasota/Manatee area.
Our local team has years of industry-leading experience. We work tirelessly to make sure our customers get the most out of their roofs. Save money and the planet with our 100% natural environmentally-safe product. Our plant-based formula makes roof rejuvenation fast, cost-effective, and safe for people and pets. Contact Roof Maxx for affordable roofing in Sarasota, FL, and schedule a free estimate today.
Connect with Roof Maxx of Sarasota, FL
Roof Maxx is your affordable roofing resource in Sarasota, FL.
Five Year Transferable Warranty
With our five-year, transferable warranty, you'll enjoy the peace of mind that your roof and entire home are protected.