ROOF MAXX OF
Sarasota, FL
Roof Maxx a safe, easy, proven and affordable alternative to a complicated, expensive and life-disrupting asphalt roof replacement.
AS SEEN ON: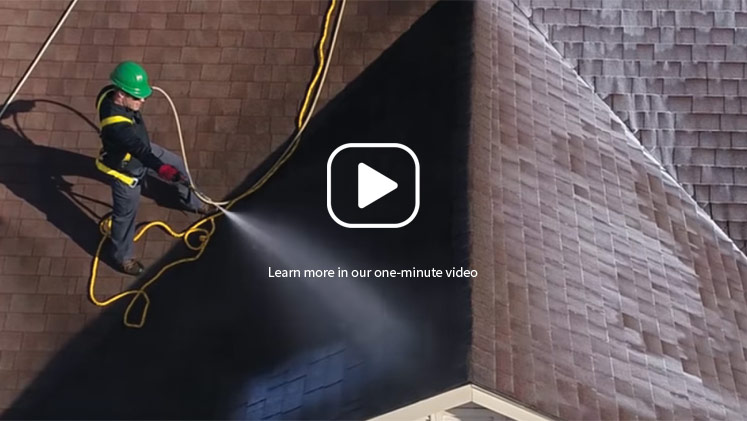 Roof Maxx is your top roofing company choice in Sarasota, FL.
Roof Maxx can add up to 15 years of life to your existing asphalt shingles. At just 20% of the cost of a roof replacement, we can protect your home and save you thousands of dollars.
Roof Maxx founders Mike and Todd Feazel wanted to help home and commercial property owners across the nation with an affordable and sustainable solution. With their 30 years of industry experience, they worked closely with Battelle Labs to create an innovative, 100% naturally plant-based treatment that's both effective and affordable.
Safe and affordable roof restoration in Sarasota, FL.
The Roof Maxx formula works by rejuvenating the natural oils in asphalt shingles, bringing them back to like-new condition. Instead of a total replacement, you save thousands of dollars and avoid contributing to the 11 million tons of annual roofing waste in landfills for an environmentally-friendly solution.
Roof Maxx is quick, affordable, and 100% safe for people, and animals. Our roofing company in Sarasota, FL can service your residence or commercial property in under two hours depending on the property size. Roof Maxx can be applied up to three times, adding up to 15 years to the life of your roof. If you're searching for an affordable roofing company in Sarasota, FL, call to schedule an appointment for a free estimate and assessment of your roofing needs.
It All Adds Up
Roofingmakes up 10% of construction waste in landfills
And creates 13.5 million tons of waste annually
Good thingRoof Maxxcosts just 20% of a roof replacement
And can extenda roof's life by 5 years with one application
Make that 15 years with applications every five years
Contact our roofing company in Sarasota, FL
Roof Maxx is your affordable roofing company in Sarasota, FL.
How do I know if my roof is ready for Roof Maxx?
Asphalt shingles contain small, sand-like pebbles that stick together when shingles natural oils are intact. Once those oils start to dry out with age, you may see the granules flaking off in your gutters or downspouts. You might also notice black stains and streaks or shingles cracking, breaking, and curling. Since each roof is different, your local dealer will perform a free inspection to tell if Roof Maxx can help you.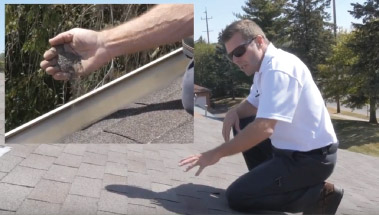 Connect with Roof Maxx of Sarasota, FL
Five Year Transferable Warranty
With our five-year, transferable warranty, you'll enjoy the peace of mind that your roof and entire home are protected.