ROOF MAXX OF
Riverview, FL
Roof Maxx is a safe, easy, proven and affordable alternative to a complicated, expensive and life-disrupting asphalt roof replacement.
AS SEEN ON: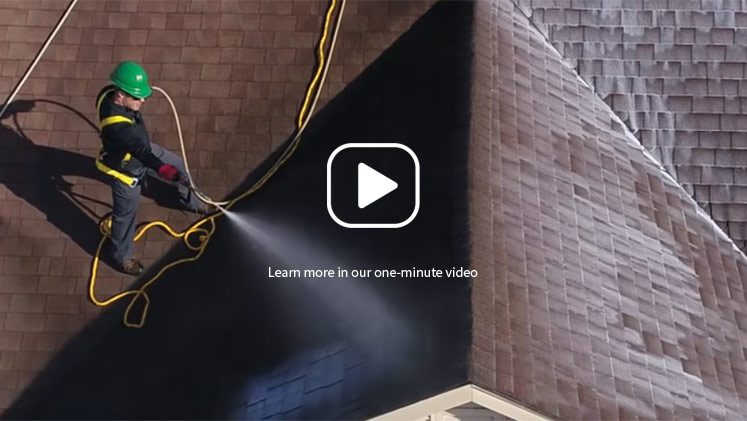 Roofing company in Riverview, FL
Residents of Riverviewaren't strangers to long, hot, and humid summers. While most of us have built up a tolerance to them, your roof has not. The constant exposure to heat and moisture can cause shingles to become weak and brittle, and even to break off—leading to huge repair or replacement costs. What can you do? Our beautiful weather makes the oils in asphalt shingles dry out quickly, and when that happens you need to replace them. Or you can call our roofing company in Riverview, FL, and save thousands by rejuvenating your roof.
Keep your account in the black and your shingles out of the landfill.
Roof Maxx has invented a roof restoration method that can revive dry shingles, soaking them in our bio-oil formula that restores their flexibility and durability, making them effective again. Don't go to all the expense of a new roof when we can add five years per treatment to your current one, at a fraction of the cost. We can do a total of three 100% natural, plant-based treatments to your roof, increasing its lifespan by up to 15 years. That's a long time to keep those shingles out of a landfill. In the meantime, treatments are only 20% of the cost of a roof replacement, so you'll be saving both the environment and a lot of money.
We're local and we're here to help.
We love living in the Riverview area, and we love the opportunity to save our friends and neighbors so much money while helping to keep Florida beautiful. Roof Maxx is safe for your family, your pets, your yard, and your wallet. Schedule your free estimate today with our roofing company in Riverview today!
It All Adds Up
Roofingmakes up 10% of construction waste in landfills
And creates 13.5 million tons of waste annually
Good thingRoof Maxxcosts just 20% of a roof replacement
And can extenda roof's life by 5 years with one application
Make that 15 years with applications every five years
Contact our roofing company in Riverview, FL
Here's what to expect:

We'll Assess Your Roof.
Our first step is to spend some time with your roof to see what condition it is in. If we find major issues, you'll be the first to know. If not, we can go ahead and set up your official Roof Maxx appointment.

We'll Apply Roof Maxx.
When we come back, we'll perform a roof tuneup, and then it's time for your Roof Maxx treatment. The whole thing usually takes two hours or less.

Five Years. Guaranteed.
Our guarantee tells you that we stand by our product. You'll get five years added to the life of your roof, with rejuvenated shingles that work as they should. And you can transfer the warranty to a new owner if you move.
Roof Maxx is your trusted roof restoration company in Riverview, FL .
How do I know if my roof is ready for Roof Maxx?
Asphalt shingles contain small, sand-like pebbles that stick together when shingles natural oils are intact. Once those oils start to dry out with age, you may see the granules flaking off in your gutters or downspouts. You might also notice black stains and streaks or shingles cracking, breaking, and curling. Since each roof is different, your local dealer will perform a free inspection to tell if Roof Maxx can help you.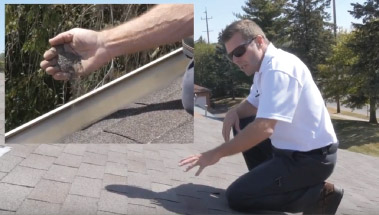 Contact our Roofing Company in Riverview, FL