About Roof Maxx of Apollo Beach, FL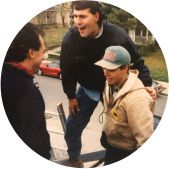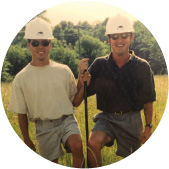 How Roof Maxx made affordable roofing in Apollo Beach, FL available.
We're roofers from the very beginning.
The story of Roof Maxx begins in 1988, when our founders, Mike and Todd Feazel, started their own roofing business. Over the next two decades, they became experts in everything roofing, including roof rejuvenation. The brothers witnessed how the entire industry evolved, and one of the biggest changes they saw was the way asphalt shingles are manufactured.
Due to changes in oil refining, asphalt costs have skyrocketed, prompting manufacturers to reduce the amount of asphalt in shingles. The end result was that quality affordable roofing in places like Apollo Beach, FL became far more difficult to obtain as asphalt shingles began to dry out and fail faster. This means that your asphalt roof won't last as long, and roof repair and replacement is expensive.
My brother and I could see the staggering number of roofs at risk across the country and wanted to do something about it. Now, through Roof Maxx, we're looking out for asphalt roofs, the people under them, their hard-earned money and the planet.

Mike Feazel
CEO, Roof Maxx
Affordable roofing in Apollo Beach, FL is here.
In 2013, our founders sold their company in order to find a way to make roof rejuvenation affordable and sustainable. After much research, they developed Roof Maxx, a 100% all-natural treatment that penetrates shingles with plant-based oil to restore roofs to their original flexibility and save homeowners thousands of dollars over roof replacement.
Local Roof Maxx dealer Scott Dugan is proud to offer affordable roofing in Apollo Beach, FL. Not only can we add five years of life to your asphalt roof, but you can treat it up to three times for a total of 15 more years. And each application is a fraction of the cost you'd have to spend replacing your roof. Schedule a free estimate with us today and start saving.
Connect with Roof Maxx of Apollo Beach, FL
Roof Maxx is your affordable roofing resource in Apollo Beach, FL
Five Year Transferable Warranty
With our five-year, transferable warranty, you'll enjoy the peace of mind that your roof and entire home are protected.