About Roof Maxx of Dover, DE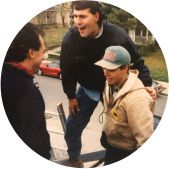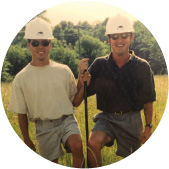 About our affordable roofing company in Delaware.
Helping homeowners save thousands with affordable roofing in Delaware.
As the most affordable roofing company in Delaware, Roof Maxx brings over two decades of roofing experience and state-of-the-art technology to the industry. Roof Maxx founders Mike and Todd Feazel sought to address a major issue with today's roofs as asphalt shingles were not lasting like they used to.
The problem? Asphalt shingles have vital oils inside them that keep the shingle flexible allowing them to repel moisture and the elements. As they age, shingles dry out and can no longer offer the same protection they once did. Mike and Todd Feazel worked to develop new technologies to fix this problem.
My brother and I could see the staggering number of roofs at risk across the country and wanted to do something about it. Now, through Roof Maxx, we're looking out for asphalt roofs, the people under them, their hard-earned money and the planet.

Mike Feazel
CEO, Roof Maxx
Roof Maxx innovation.
Our innovative roofing solution is a 100% plant-based treatment that adds five years to the life of your roof. Our treatments can be completed in under two hours and at a fraction of the cost of a roof replacement. With Roof Maxx, you save money, avoid construction hassle, and get more life from your roof.
Roof Maxx treatments can add 15 years to the life of your roof with up to three applications. Plus, each treatment costs 20% of a roof replacement, saving you thousands of dollars. On top of that, our plant-based formula is environmentally friendly and safe for your family, pets, and property. 
Roof Maxx of Delaware is locally owned and operated by Joe Crispin. We offer roof cleaning and roof repairs in addition to our Roof Maxx services. Contact our affordable roofing company in Delaware to schedule a free estimate today.
Connect with Roof Maxx of Delaware
Roof Maxx is your affordable roofing resource in Delaware.
Five Year Transferable Warranty
With our five-year, transferable warranty, you'll enjoy the peace of mind that your roof and entire home are protected.