ROOF MAXX OF
Dover, DE
Roof Maxx a safe, easy, proven and affordable alternative to a complicated, expensive and life-disrupting asphalt roof replacement.
AS SEEN ON: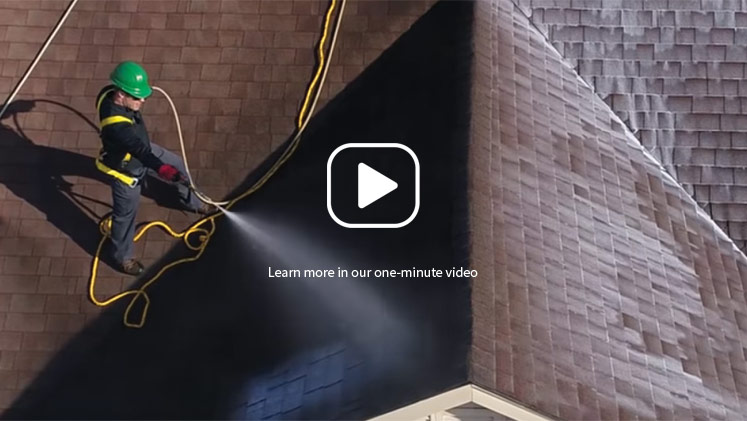 Turn to our roofing company in Delaware to save your shingles and your budget.
Is your roof not working like it should? Scientists have learned that modern asphalt shingles include less asphalt than they used to and as a result, they dry out faster than they once did. Shingles need oils to make them flexible and to keep us safe from the elements. Otherwise, you face expensive roof replacement—unless you call our roofing company in Delaware and find out how we can extend the life of your roof at a fraction of the cost of a replacement.
Roof Maxx can literally save you thousands.
At Roof Maxx, we're in the business of roof restoration, not just sending shingles to the landfill. We do this through a revolutionary 100% all-natural, plant-based treatment that actually rejuvenates dry shingles, restoring them to like-new condition. Each Roof Maxx treatment adds five years to the life of your roof at much less than the cost of a roof replacement, and you can have up to three treatments. That's up to 15 extra years of roof life. The money you save is substantial, it's great for the environment, and your roof will work like it's supposed to for years to come.
When should you contact Roof Maxx?
In Delaware, you should contact us 8-10 years into the life of your roof. If you start to notice little granules that have dislodged from your shingles and are showing up in your gutters or downspouts, it's time to give us a call. We've saved roofs as old as 30 years, although the older the roof, the more likely it'll require repairs before we can rejuvenate the shingles. We'll let you know what we can do for you in a free estimate, so there's nothing to risk. Contact us today, your local roofing company in Delaware.
It All Adds Up
Roofingmakes up 10% of construction waste in landfills
And creates 13.5 million tons of waste annually
Good thingRoof Maxxcosts just 20% of a roof replacement
And can extenda roof's life by 5 years with one application
Make that 15 years with applications every five years
Contact our roofing company in Dover, DE
What happens next:

We'll Assess Your Roof.
Roof Maxx offers free estimates. We'll make sure your roof is a good candidate for Roof Maxx. If there are any major issues that need to be fixed, we'll let you know. Otherwise, we'll schedule a time to treat your roof.

We'll Apply Roof Maxx.
There might be some minor roof issues we need to fix when we return. Once that's taken care of, it's time to apply our all-natural roof treatment. It usually takes less than two hours.

Five Years. Guaranteed.
The plant-based oils we use will permeate your shingles, giving them new life for five years. Yes, your roof will work like intended. If you sell your home, you can transfer the warranty to the new owner.
Roof Maxx is your roof restoration company in Delaware.
How do I know if my roof is ready for Roof Maxx?
Asphalt shingles contain small, sand-like pebbles that stick together when shingles natural oils are intact. Once those oils start to dry out with age, you may see the granules flaking off in your gutters or downspouts. You might also notice black stains and streaks or shingles cracking, breaking, and curling. Since each roof is different, your local dealer will perform a free inspection to tell if Roof Maxx can help you.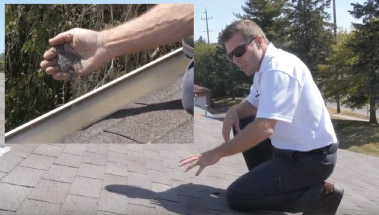 Schedule your free estimate from our Delaware roofing company.
Five Year Transferable Warranty
With our five-year, transferable warranty, you'll enjoy the peace of mind that your roof and entire home are protected.