About Roof Maxx of South Aurora, CO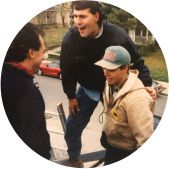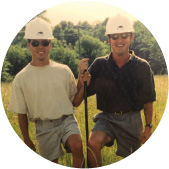 Find out how Roof Maxx brought affordable roofing to South Aurora, CO
We want you to get more from your roof.
After 25 years of building a leading roofing company, brothers Mike and Todd Feazel couldn't stop thinking about the biggest shortcoming in the roofing industry. Asphalt roofs weren't lasting as long as they used to. Shingles were breaking down and no longer offered as many years of protection.
Asphalt shingles contain oil that enables them to expand and contract with changes in outside temperature and humidity, which is a big deal when you get over twice the national average snowfall like we do in South Aurora. But changes in how shingles are made have left them with less oil from the get-go, so they break down sooner and have to be replaced more frequently. That has made affordable roofing in South Aurora, CO, much harder to find.
My brother and I could see the staggering number of roofs at risk across the country and wanted to do something about it. Now, through Roof Maxx, we're looking out for asphalt roofs, the people under them, their hard-earned money and the planet.

Mike Feazel
CEO, Roof Maxx
Now you can get affordable roofing in South Aurora, CO.
In 2013, Mike and Todd decided to solve the challenge of more expensive roofing. They sold their company and searched for innovative ways to change the way roofing is done. Years of research and hard work paid off with the breakthrough that became Roof Maxx.
Roof rejuvenation from Roof Maxx solves the problem of shorter roofing lifespans by adding five years of performance to your roof with a single application. Your local Roof Maxx owner, Dave Hart, makes affordable roofing in Aurora, CO, possible. One application of Roof Maxx only costs 20% of what replacing your roof would run. Plus, we can apply Roof Maxx every five years for up to three applications and 15 years of protection for your roof.
Talk with your local Roof Maxx of South Aurora, CO
Roof Maxx is the place to find affordable roofing in South Aurora, CO.
Five Year Transferable Warranty
With our five-year, transferable warranty, you'll enjoy the peace of mind that your roof and entire home are protected.