About Roof Maxx of Grand Junction, CO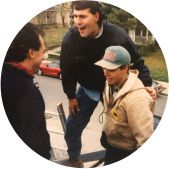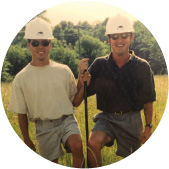 About our affordable roofing in Grand Junction, CO.
How Roof Maxx began.
Roof Maxx founders Mike and Todd Feazel worked together in the roofing industry for 30 years. During that time, they noticed changes to how roofing shingles were manufactured, shifted their focus to sustainable roofing.
Working with leaders in commercial development, academia, and biotech, they developed an all-natural, plant-based treatment that could restore old, brittle roofs to like-new condition and save homeowners thousands of dollars over roof replacement.
My brother and I could see the staggering number of roofs at risk across the country and wanted to do something about it. Now, through Roof Maxx, we're looking out for asphalt roofs, the people under them, their hard-earned money and the planet.

Mike Feazel
CEO, Roof Maxx
We save you money and help the environment.
As the leaders in sustainable, affordable roofing, Roof Maxx is proud to help homeowners save 80% on roof restoration and help keep construction waste out of landfills. Roof Maxx is your best option for affordable roofing in Grand Junction, CO.
Nate Anderson and family are excited to bring Roof Maxx to the Western Slope of Colorado. Nate and his father, Tom Anderson, have owned and operated a large roofing company in Steamboat Springs for the last 20 years. With a particular focus on insurance re-roof work, Nate has valuable insight into the roofing industry to help you make the best decision to protect your home. Contact us for affordable roofing in Grand Junction, CO and get a free quote today.
Connect with Roof Maxx of Grand Junction, CO.
Roof Maxx is your affordable roofing resource in Grand Junction, CO.
Five Year Transferable Warranty
With our five-year, transferable warranty, you'll enjoy the peace of mind that your roof and entire home are protected.