Roof Maxx Dealers in Pennsylvania
Roof Maxx Roofing Repair Companies in Pennsylvania
Pennsylvania weather can be rough on asphalt shingles.
If you've lived in Pennsylvania for a time, you know how the weather can vary from one extreme to the other in just a few weeks. While summers are long, hot, and humid, winters are very cold and full of snowy days. All of the precipitation and humidity can do a number on the structural integrity of Pennsylvania homes, and rooftops are particularly at risk of weather-related damage. Even seemingly harmless sunny days can damage roof shingles over time from the strong UV rays.
Harsh weather can cause asphalt shingles to become brittle or even get torn off, leaving your roof exposed to the elements. Damaged shingles can cause water leaks, mold, and poor insulation for your home. What starts out as a small problem can quickly spiral into a bigger catastrophe if left unresolved.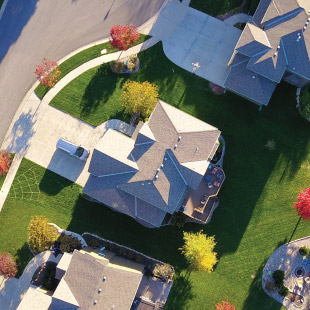 Roof Maxx roof rejuvenation in Pennsylvania.
If you think you might need to replace your roof shingles, think twice before you make such a costly investment. Roof Maxx is a quite affordable alternative that may be the perfect option for you. Fully replacing asphalt shingle roofing can cost $20,000 or more, which is more than many families can spend without it putting a serious strain on their finances.
Luckily, Roof Maxx offers affordable roof rejuvenation in Pennsylvania. Roof Maxx uses an 100% natural, plant-based formula that revitalizes worn out shingles and restores flexibility. We even offer a 5-year guarantee on our roof rejuvenation, and your roof can be sprayed again, up to 3 times in all. Contact Roof Maxx today to give roof rejuvenation in Pennsylvania a try and extend the life of your roof by up to 15 years.
Five Year Transferable Warranty
With our five-year, transferable warranty, you'll enjoy the peace of mind that your roof and entire home are protected.