ROOF MAXX OF
Romulus, MI
Roof Maxx a safe, easy, proven and affordable alternative to a complicated, expensive and life-disrupting asphalt roof replacement.
AS SEEN ON: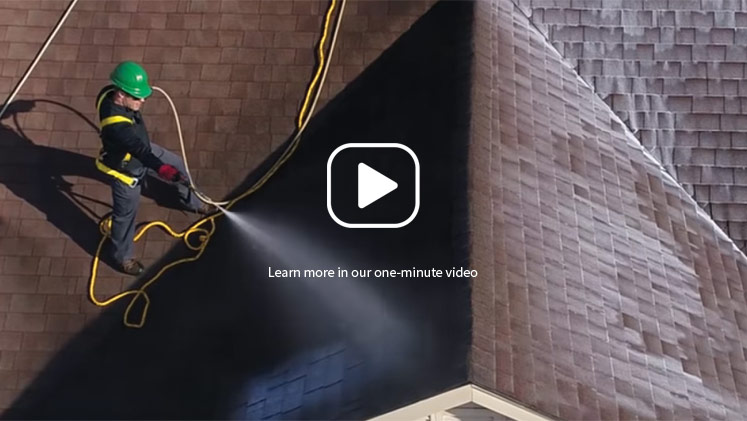 Restore your asphalt shingles with Roof Maxx, our roofing company in Romulus, MI.
Over the years, changes to the oil industry led to a reduction of asphalt in shingle manufacturing. Using less asphalt means that shingles are drying out and failing faster than in the past, and roofs are being replaced more often. Fortunately, Roof Maxx roofing company in Romulus, MI, has a sustainable solution that adds five years to the life of asphalt roofs by restoring lost moisture and flexibility.
How much longer can my roof last with Roof Maxx?
When your roof is approximately 6 to 8 years old or older, you may start to notice some signs of aging. This is a great time to connect with our roofing company in Romulus, MI, to find out if your roof is ready for roof rejuvenation. One application of Roof Maxx enables your roof to protect your home for an additional five years. With three treatments five years apart, you can add up to 15 years to the lifespan of your asphalt roof. If your roof is more than 6 to 8 years old, we may still be able to reverse the effects of aging and lengthen the time you get from your roof.
What signs of aging should I watch for?
As your roof ages, the natural oils found in the asphalt begin to dry out, causing the entire shingle to become stiff and brittle. You may notice that your shingles are cracking, curling, or breaking. You may also see black streaks or stains, especially after wet weather, or find tiny asphalt granules flaking off and landing in your rain gutters or around your home. Not all roofs are the same, so if you suspect your roof can benefit from roof rejuvenation, reach out to our roofing company in Romulus, MI.
It All Adds Up
Roofingmakes up 10% of construction waste in landfills
And creates 13.5 million tons of waste annually
Good thingRoof Maxx will save you up to 80% over a roof replacement
And can extenda roof's life by 5 years with one application
Make that 15 years with applications every five years
Contact our roofing company in Romulus, MI
Here's how it works:

We'll Assess Your Roof.
We'll help you determine whether your roof is ready for Roof Maxx. We'll keep you informed of any problems we find and set up another appointment to apply our treatment.

We'll Apply Roof Maxx.
Our warranty can be transferred to a new homeowner in the event that you move before it expires. You can count on our all-natural product to revive shingles for five years.

Five Years. Guaranteed.
Our rejuvenating oil will restore your shingles' flexibility and waterproofing for five years, ensuring maximum property protection. And our warranty is transferable if you end up moving within that time.
Roof Maxx, your top roofing company in Romulus, MI, is your roof rejuvenation resource.
How do I know if my roof is ready for Roof Maxx?
Asphalt shingles contain small, sand-like pebbles that stick together when shingles natural oils are intact. Once those oils start to dry out with age, you may see the granules flaking off in your gutters or downspouts. You might also notice black stains and streaks or shingles cracking, breaking, and curling. Since each roof is different, your local dealer will perform a free inspection to tell if Roof Maxx can help you.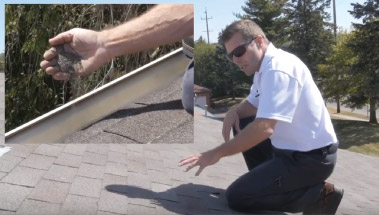 Reach out to our roofing company in Romulus, MI
Five Year Transferable Warranty
With our five-year, transferable warranty, you'll enjoy the peace of mind that your roof and entire home are protected.