About Roof Maxx of Ada, MI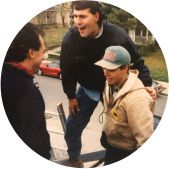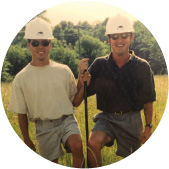 Find affordable roofing in Ada, MI with Roof Maxx
The story behind the founding of Roof Maxx.
Roof Maxx's founders, brothers Mike and Todd Feazel, started their roofing business in 1988. They spent the next 25 years working to build it into one of the largest and most successful roofing companies in the U.S. At the end of those 25 years, they'd learned a great deal about roofing, particularly the changes in the roofing industry.
Asphalt shingles weren't being made like they used to be. Alterations in the oil refinement process reduced the amount of asphalt available and increased prices. This led to a lot of roofing companies using asphalt shingles with less asphalt and less necessary oil needed to keep roofs strong and protected. Roof Maxx is proud to be at the forefront of affordable roofing in places like Ada, MI. WIth our extensive industry experience, our innovative roof rejuvenation treatment can add years to your roof's life and save you thousands on roof repair or total roof replacement.
My brother and I could see the staggering number of roofs at risk across the country and wanted to do something about it. Now, through Roof Maxx, we're looking out for asphalt roofs, the people under them, their hard-earned money and the planet.

Mike Feazel
CEO, Roof Maxx
Now we're proud to be roof preservers.
Mike and Todd sold their roofing company in 2013 and focused their attention on sustainable roofing through roof rejuvenation. They partnered with Battelle Laboratories and utilized their ground-breaking technology to create Roof Maxx's treatment. Today, one application can add five years of life to a roof. Each roof can be treated up to three times for a total of up to 15 years, which adds up to thousands of dollars in savings.
Our local team is a certified Roof Maxx dealer led by John Savino and serves the communities Ada, Cascade, Kentwood, and Plainfield Township in West Michigan. John and his associates are proud to offer Roof Maxx treatment as well as roof soft washing. Contact Roof Maxx today to schedule a free estimate and to take advantage of our solution for affordable roofing in Ada, MI.
Connect with Roof Maxx of Ada, MI
Roof Maxx is your affordable roofing resource in Ada, MI.
Five Year Transferable Warranty
With our five-year, transferable warranty, you'll enjoy the peace of mind that your roof and entire home are protected.