ROOF MAXX OF
Rockford, IL
Roof Maxx a safe, easy, proven and affordable alternative to a complicated, expensive and life-disrupting asphalt roof replacement.
AS SEEN ON: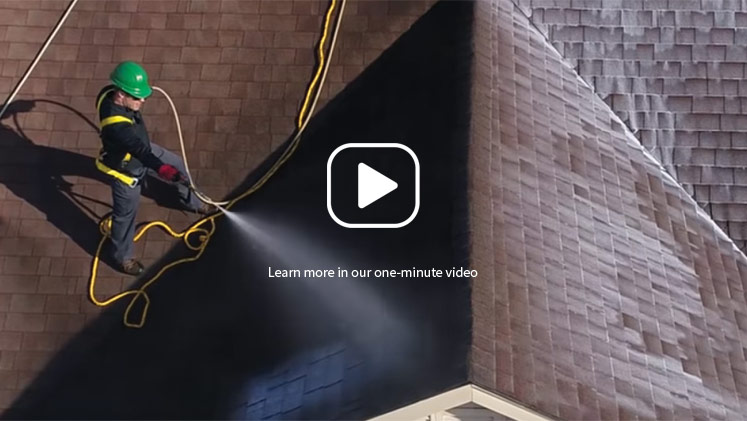 Roof Maxx roofing company in Rockford, IL will save you thousands.
Replacing a roof can cost you over $10,000. And thanks to the fact that asphalt shingles aren't lasting as long as they used to, you might find that you need to replace your roof sooner than you anticipated. Fortunately, thanks to our roofing company in Rockford, IL, you have another option. Roof Maxx roof rejuvenation adds five years of life to your asphalt roof with just one treatment. And it only costs 20% of what you would spend on a new roof.
Add years to your asphalt roof.
Roofs in Rockford, IL, are exposed to a decent amount of humidity during the summer and a lot of freezing dryness during the winter. This affects the asphalt shingles on roofs, which contain less natural oil than they used to—causing them to dry out faster. Roof Maxx can make a difference in roofs as young as 6-8 years old. We can provide up to three treatments of roof rejuvenation—one every five years—meaning you can enjoy up to 15 additional years of life from your roof.
What makes my roof Roof Maxx-ready?
There are signs you can watch for in your shingles. Check to see if your asphalt shingles are blackening, breaking, curling, or cracking. They also have a protective top layer of small sand-like pebbles that will flake off as the oil in the shingles dries out. Even if you don't notice any of these signs, contact our roofing company in Rockford, IL and we'll be happy to come and take a look. Schedule a free estimate and learn exactly how much money you can save when you choose Roof Maxx.
It All Adds Up
Roofingmakes up 10% of construction waste in landfills
And creates 13.5 million tons of waste annually
Good thingRoof Maxx will save you up to 80% over a roof replacement
And can extenda roof's life by 5 years with one application
Make that 15 years with applications every five years
Contact our roofing company in Rockford, IL
The Roof Maxx process:

We'll Assess Your Roof.
Once we've determined that Roof Maxx is a good option for your roof, we'll schedule an appointment to come apply it. If it has any issues that need to be addressed first, we'll let you know what they are.

We'll Apply Roof Maxx.
Roof rejuvenation treatment only takes one to two hours total and then an additional hour or so to dry. It's simple, easy, quick, and incredibly affordable.

Five Years. Guaranteed.
Our product is designed to add years to your roof's life. One treatment will get you five additional years from your asphalt shingles, and our warranty can even be transferred to the new homeowners if you move within that time.
Roof Maxx is your trusted roofing company in Rockford, IL.
How do I know if my roof is ready for Roof Maxx?
Asphalt shingles contain small, sand-like pebbles that stick together when shingles natural oils are intact. Once those oils start to dry out with age, you may see the granules flaking off in your gutters or downspouts. You might also notice black stains and streaks or shingles cracking, breaking, and curling. Since each roof is different, your local dealer will perform a free inspection to tell if Roof Maxx can help you.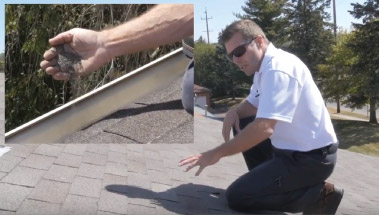 Get in touch with our roofing company in Rockford, IL.
Five Year Transferable Warranty
With our five-year, transferable warranty, you'll enjoy the peace of mind that your roof and entire home are protected.