About Roof Maxx of Fort Smith, AR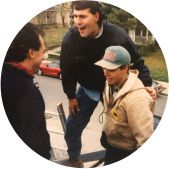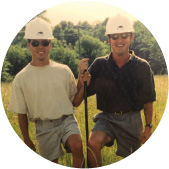 We're your top source for affordable roofing in Fort Smith, AR
Who is Roof Maxx?
For decades, brothers Mike and Todd Faezel worked in the roofing industry. In 2013, they sold their company and turned their attention to sustainable roofing. They wanted to create a way to extend the lifespan of asphalt shingles and help homeowners save money by avoiding costly roof replacement.
Together with Battelle Labs, they created an all-natural, plant-based treatment that restores shingles to like-new condition. This award-winning roof rejuvenation formula contains millions of microbeads that penetrate deep into shingles' protective layer to restore the flexibility, strength, and waterproofing needed to keep your home protected for five more years. The best part? It only costs 20% of a total roof replacement.
My brother and I could see the staggering number of roofs at risk across the country and wanted to do something about it. Now, through Roof Maxx, we're looking out for asphalt roofs, the people under them, their hard-earned money and the planet.

Mike Feazel
CEO, Roof Maxx
About our local affordable roofing team in Fort Smith, AR.
Roof Maxx is proud to be the leading source for affordable roofing in Fort Smith, AR under the leadership of brother duo Aaron and Brian McGrew, who have both been working on roofs since they were 14 years old. The brothers grew up in a construction family with their father, Sam McGrew, and have more than 40 years of roofing experience.
The experience of the McGrew brothers is exactly what makes Roof Maxx the leader in sustainable and affordable roofing in Fort Smith, AR. We're proud to employ talented, experienced roofers who take roof restoration to the next level. Our treatment is safe for people, plants, and animals, and is helping to reduce the amount of construction waste in landfills. Want to learn more about Roof Maxx? Contact us for a free estimate to start saving thousands.
Connect with Roof Maxx of Fort Smith, AR
Roof Maxx is your affordable roofing resource in Fort Smith, AR.
Five Year Transferable Warranty
With our five-year, transferable warranty, you'll enjoy the peace of mind that your roof and entire home are protected.