ROOF MAXX OF
Watertown, WI
Roof Maxx is a safe, easy, proven and affordable alternative to a complicated, expensive and life-disrupting asphalt roof replacement.
AS SEEN ON: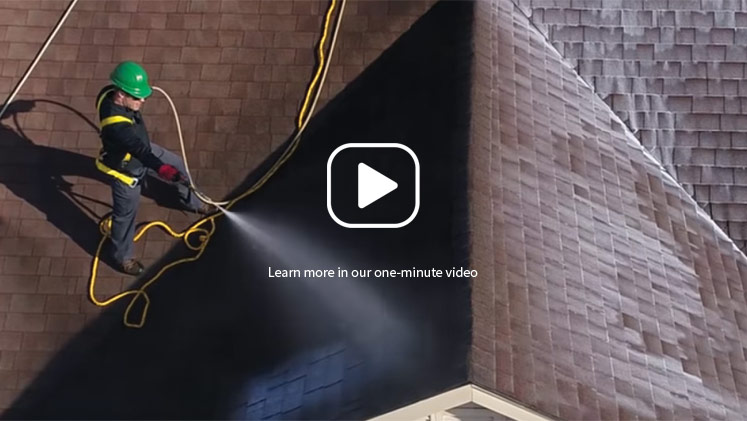 Roof Maxx is the roofing company in Watertown, WI that's helping you save thousands on roof replacement.
Your roof is one of the most vital parts of your home or business as it keeps your property protected from damage from moisture, wind, or fluctuating temperatures. However, while your roof is busy protecting your property, it's slowly being worn down by the elements. Weakened shingles do little good in protecting your property so you may start contacting roofing companies in Watertown, WI for roof replacement quotes. Before you start gathering quotes, contact Roof Maxx. We can help you save thousands by extending the lifespan of your existing shingles.
Add up to 15 years of life to your roof.
In the past, shingles could last up to 20 years while still performing properly. Today's shingles are drying out and failing before they're 10 years old. This forces home and business owners to spend thousands of dollars on roof replacement every few years to ensure the elements aren't causing property damage. With Roof Maxx, we can extend the lifespan of shingles by five years with a single treatment and up to fifteen with applications every five years.
How Roof Maxx can help you save money.
Roof replacement projects are time-consuming and disruptive—not to mention expensive, with most projects costing more than $10,000. Our roofing company in Watertown, WI, allows you to postpone the need for roof replacement by extending existing shingles' lifespan. Plus, our services cost just 20% of roof replacement, helping you to save thousands of dollars. Contact Roof Maxx today to get a free estimate.
It All Adds Up
Roofingmakes up 10% of construction waste in landfills
And creates 13.5 million tons of waste annually
Good thingRoof Maxxcosts just 20% of a roof replacement
And can extenda roof's life by 5 years with one application
Make that 15 years with applications every five years
Contact our roofing company in Watertown, WI
What you can expect:

We'll Assess Your Roof.
To ensure your roof is the right fit for Roof Maxx, one of our team members will perform a careful inspection. If everything looks ok, we'll make an appointment for application.

We'll Apply Roof Maxx.
At your appointment, we'll apply our roof rejuvenation formula, which takes just a few hours. There's no loud banging or strong odors so you can carry on like normal.

Five Years. Guaranteed.
Roof Maxx is made from natural, plant-based oils that penetrate deep into shingles to restore them to like-new condition and add five years to their lifespan with a single treatment.
Roof Maxx is your trusted roofing company in Watertown, WI.
How do I know if my roof is ready for Roof Maxx?
Asphalt shingles contain small, sand-like pebbles that stick together when shingles natural oils are intact. Once those oils start to dry out with age, you may see the granules flaking off in your gutters or downspouts. You might also notice black stains and streaks or shingles cracking, breaking, and curling. Since each roof is different, your local dealer will perform a free inspection to tell if Roof Maxx can help you.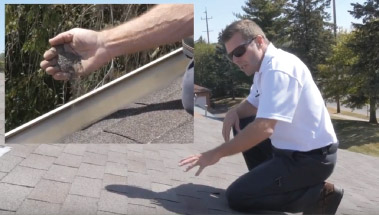 Fast, powerful, and affordable roof rejuvenation.