About Roof Maxx of Sugar Land, TX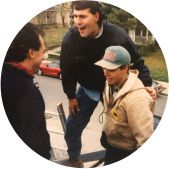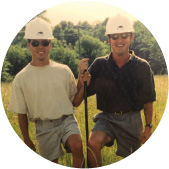 Check out the history of Roof Maxx's affordable roofing in Sugar Land, TX.
Roofing is in our blood.
Brothers Mike and Todd Feazel founded Roof Maxx in 2013, but they started their roofing journey long before that. They established their first roofing business in 1988, and over the next 25 years they built up one of the most successful roofing companies in the United States. This helped them to learn everything there is to know about roofing and gave them a front-row seat to the many changes that occurred in the industry during that time—including the way asphalt shingles were made.
As changes in oil refining led to a shortage of asphalt, costs shot up and shingle manufacturers started reducing the amount of asphalt used in their shingles and began adding limestone as a filler. This led to less quality affordable roofing in places like Sugar Land, TX, because shingles didn't have as much of the natural oils they needed to keep them flexible enough to expand and contract with weather changes. Now asphalt roofs don't last as long as they used to, and homeowners are replacing their roofs more often.
My brother and I could see the staggering number of roofs at risk across the country and wanted to do something about it. Now, through Roof Maxx, we're looking out for asphalt roofs, the people under them, their hard-earned money and the planet.

Mike Feazel
CEO, Roof Maxx
Now we offer the most affordable roofing in Sugar Land, TX.
Mike and Todd sold their first roofing company in 2013, ready to turn their efforts into sustainable roof rejuvenation instead. They wanted to save homeowners money and reduce construction waste by finding a way to extend the life of a roof, and they found it quickly. With the help of Battelle Laboratories, they developed a revolutionary roofing treatment, and soon after, Roof Maxx was born.
Now it's easy to add up to 15 years of life to your asphalt roof. Just call our affordable roofing company in Sugar Land, TX, and we can rejuvenate your shingles in as little as an hour. We can apply Roof Maxx again in 5 years, and you can potentially extend the life of your roof up to 15 years with our treatments. We're proud to keep shingles out of landfills and support a greener future for our planet.
Connect with Roof Maxx of Sugar Land, TX
Roof Maxx is your affordable roofing company in Sugar Land, TX.
Five Year Transferable Warranty
With our five-year, transferable warranty, you'll enjoy the peace of mind that your roof and entire home are protected.