About Roof Maxx of New Braunfels, TX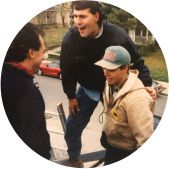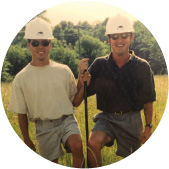 Your solution for affordable roofing in New Braunfels, TX
We save you money while protecting the environment.
Roof Maxx of New Braunfels, TX, is proud to offer clients our all-natural roof treatment. We believe in this product for two reasons: First, it saves you money. Second, it protects the environment. Asphalt shingles wear out over time because they lose the natural oils that protect them from sun, hail, and other weather. Too often, property owners turn to expensive roof repairs, or even total roof replacement.
That's where Roof Maxx comes in. Founders Mike and Todd Feazel combined their 30 years of industry experience with the talented team of researchers at Battelle Labs to create a 100% plant-based and sustainable solution for affordable roofing in New Braunfels, TX. Our roof rejuvenation treatment restores the bio-oils in your asphalt roof tiles, strengthening them and extending the life of your roof by five years per treatment and up to 15 years total. You'll get it all at a fraction of the cost of roof replacement.
My brother and I could see the staggering number of roofs at risk across the country and wanted to do something about it. Now, through Roof Maxx, we're looking out for asphalt roofs, the people under them, their hard-earned money and the planet.

Mike Feazel
CEO, Roof Maxx
About our Roof Maxx of New Braunfels team.
Your local Roof Maxx in New Braunfels is a family-run business serving Central Texas and the Golden Crescent Region. The entire Roof Maxx team makes providing top-quality service and sustainable roof restoration our top priority.
As your source for affordable roofing in New Braunfels, TX, we stand with property owners. We want to help you protect your home or commercial property and keep your roof in good repair for years to come, at a price you can afford. Schedule your free estimate and start saving thousands of dollars today.
Connect with Roof Maxx of New Braunfels, TX.
Roof Maxx is your affordable roofing resource in New Braunfels, TX.
Five Year Transferable Warranty
With our five-year, transferable warranty, you'll enjoy the peace of mind that your roof and entire home are protected.