Roof Maxx Dealers in Texas
Roof Maxx Roofing Repair Companies in Texas
Roof Maxx is here to help protect your shingles from the Texas heat.
Intense heat, stifling humidity, and drenching rains are all too common across the good state of Texas. Because of the no-holds-barred weather that Texans experience, homes need to have strong roofs that can withstand the stress season after season.
Asphalt shingle roofs are made to protect a home from the wet heat for multiple decades, but as they get older and older, the shingles lose their heat blocking and waterproofing capabilities through a loss of granules and oils. When this happens, the roof shingles become dry, brittle, and cracked. If your roof is starting to show these signs of aging, Roof Maxx is here to help extend the life of your roof and save you thousands of dollars on repairs.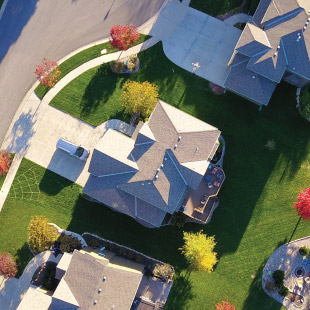 Roof Maxx Roof Restoration in Texas
A new asphalt shingle roof installation in Texas can be pricey and easily cost you over $10,000 to completely replace your roof. A fantastic, more affordable alternative to a new roof installation is Roof Maxx. Roof Maxx is a 100% natural, plant-based roof rejuvenation treatment that can be applied to your current shingles. Keeping the current asphalt-shingle roof, but rejuvenating it, means it can last another five years per treatment! With three treatments possible, that's up to an extra 15 years of life added to your roof, which will save you thousands of dollars.
This is done simply by using our scientifically formulated, rejuvenating spray to penetrate millions of plant-based oil microbeads down into the dried-out shingles. This process gives the roof its flexibility and durability back, and saves money (and landfill waste) in the meantime.
Contact your local Roof Maxx dealer to find out more information about this outstanding, sustainable option for your home!
Five Year Transferable Warranty
With our five-year, transferable warranty, you'll enjoy the peace of mind that your roof and entire home are protected.