ROOF MAXX OF
N Bethlehem, PA
Roof Maxx a safe, easy, proven and affordable alternative to a complicated, expensive and life-disrupting asphalt roof replacement.
AS SEEN ON: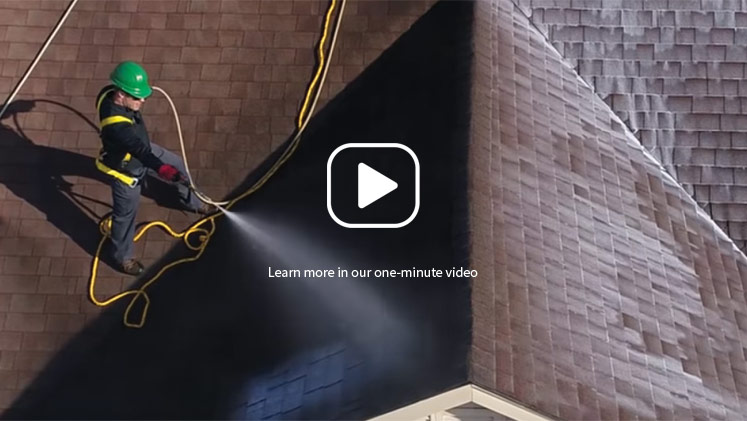 Roof Maxx, a roofing company in North Bethlehem, PA, can help you save your roof thousands.
The oil present in asphalt shingles is what allows them to repel water and protect your home from the elements. But shingles aren't lasting as long as they used to. In fact, many are deteriorating in just ten years. But with Roof Maxx, you can add another 15 years to your roof's lifetime, at a fraction of the cost of roof replacement a standard roofing company in Bethlehem, PA would charge.
Good for the environment, good for your wallet.
If your roof is 6-8 years old, or older, our roofing company in North Bethlehem, PA, can restore it to like-new condition and extend its life by 5 years per application of our roof rejuvenating treatment. With Roof Maxx, millions of oil microbeads penetrate your aging asphalt shingles, granting them the flexibility and waterproof quality they had when they were new. In addition, our formula is 100% natural. This means that our product is devoid of any harmful chemicals that could harm your family or pets and is easy on the environment as well. You'll also save thousands of dollars over the cost of a full roof replacement.
Extend the life of your roof for years to come.
One of the best reasons to invest in our roof rejuvenation service is that it's not only affordable, but it will also help save you money in the long run. All treatments come with a five-year transferable warranty. On top of this, our treatments are quick, usually done in fewer than two hours. Contact us today for a free estimate if you're interested in saving thousands on your roof in North Bethlehem.
It All Adds Up
Roofingmakes up 10% of construction waste in landfills
And creates 13.5 million tons of waste annually
Good thingRoof Maxx will save you up to 80% over a roof replacement
And can extenda roof's life by 5 years with one application
Make that 15 years with applications every five years
Contact our roofing company in N Bethlehem, PA
Here's how we operate:

We'll Assess Your Roof.
First, we'll inspect your roof to determine if it's a good candidate for Roof Maxx. If we discover any leaks or major issues that need repairs, we'll let you know. Otherwise, we'll make an appointment to apply Roof Maxx.

We'll Apply Roof Maxx.
At your appointment, we'll give your roof a tune-up to make sure everything's good to go. Then it's time to rejuvenate your shingles, leaving them flexible and waterproof like they used to be.

Five Years. Guaranteed.
By the time we head out, probably less than two hours after arriving, your shingles will be guaranteed for five whole years. If you end up selling your home, you can transfer the warranty.
Roof Maxx is glad to be your roofing company in North Bethlehem, PA.
How do I know if my roof is ready for Roof Maxx?
Asphalt shingles contain small, sand-like pebbles that stick together when shingles natural oils are intact. Once those oils start to dry out with age, you may see the granules flaking off in your gutters or downspouts. You might also notice black stains and streaks or shingles cracking, breaking, and curling. Since each roof is different, your local dealer will perform a free inspection to tell if Roof Maxx can help you.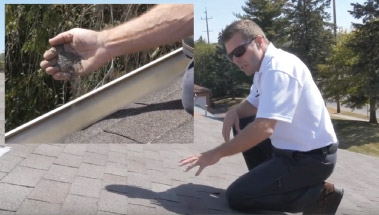 Our roofing company in North Bethlehem, PA, is ready to hear from you.
Five Year Transferable Warranty
With our five-year, transferable warranty, you'll enjoy the peace of mind that your roof and entire home are protected.