About Roof Maxx of SE Eugene, OR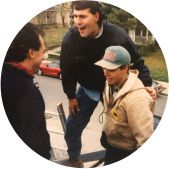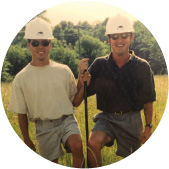 The history behind our affordable roofing in SE Eugene, OR
We know the ins and outs of roofing.
Getting your roof replaced is a costly project that often takes a great deal of time and effort. We know this because Todd and Mike Feazel, the founding brothers behind Roof Maxx, first entered the roofing industry as owners of a roofing business. Over their 25 years of experience, they observed a decline in the amount of asphalt used in shingles, causing total roof replacements to become more frequent. This led to less affordable roofing in places like SE Eugene, OR, and other locations around the world.
The less asphalt in shingles, the less natural oil able to keep them durable and flexible. Roof Maxx was created to solve this problem. Our roof rejuvenation treatment restores oil to drying shingles and enables them to protect a roof for up to five years with just one treatment. You can enjoy up to 15 years of extended life with one application every five years, all at a fraction of the cost of a total roof replacement.
My brother and I could see the staggering number of roofs at risk across the country and wanted to do something about it. Now, through Roof Maxx, we're looking out for asphalt roofs, the people under them, their hard-earned money and the planet.

Mike Feazel
CEO, Roof Maxx
Roof rejuvenation with Roof Maxx can save you thousands.
Our founders decided to focus their efforts on creating sustainable roofs. After selling their roofing company in 2013, they began researching technologies that would fulfill their goal of roof rejuvenation treatment. Eventually, they found what they were looking for at Battelle Laboratories, and Roof Maxx was formed.
Roof Maxx is at the forefront of a revolution taking place in affordable roofing in SE Eugene, OR and around the world. We can extend the life of your roof, save you thousands in the process, and simultaneously prevent the buildup of shingles in landfills.
Connect with Roof Maxx of SE Eugene, OR
Roof Maxx is your affordable roofing resource in SE Eugene, OR.
Five Year Transferable Warranty
With our five-year, transferable warranty, you'll enjoy the peace of mind that your roof and entire home are protected.