Roof Maxx Dealers in Ohio
Roof Maxx Roofing Repair Companies in Ohio
Ohio winters can wreak havoc on asphalt shingles.
The weather in Ohio changes frequently. One minute, it could be warm and sunny, the next, the temperature could plummet and snow could start falling. Ohio's quick-changing weather can take a toll on your roof. Heavy snow, considerable rain, sunlight, and more can easily wear down your roof and it won't be long before you'll need roof repair in Ohio.
The most common weather-related roof problems Ohio residents experience are related to the cold, snowy winters. On average, Ohio gets 54 inches of snow every year. If snow is removed quickly from your roof, you'll avoid costly damages. However, as snow piles up, it gets extremely heavy. If not removed, shingles can be worn down quickly, which can lead to roof collapse as freezing temperatures form ice dams around roof edges and gutters, preventing meltwater from draining properly. This can add further weight to your roof and increase the chance of collapse. Finally, thermal shock from repeated variations in temperature causes shingles to become weak and brittle and may cause roof failure.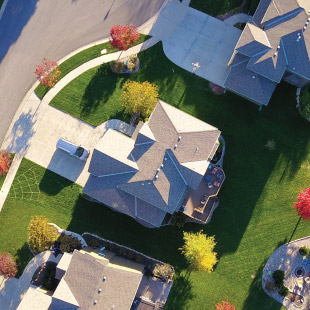 Roof Maxx roof rejuvenation in Ohio.
If your roof is showing any signs of damage or aging, call Roof Maxx. As experts in roof rejuvenation in Ohio, we can extend the lifespan of your roof while saving you money. Rather than replacing your roof, Roof Maxx restores the lost essential oil in your shingles. With the oil replenished, your shingles get back the flexibility and durability needed to withstand snow, ice, and freezing temperatures. Roof Maxx saves you thousands of dollars on roof repair while extending the life of your roof up to five years per treatment.
Contact Roof Maxx for more information on our process and to learn more about the world's first sustainable roof rejuvenation solution.
Five Year Transferable Warranty
With our five-year, transferable warranty, you'll enjoy the peace of mind that your roof and entire home are protected.