ROOF MAXX OF
Huntington, NY
Roof Maxx a safe, easy, proven and affordable alternative to a complicated, expensive and life-disrupting asphalt roof replacement.
AS SEEN ON: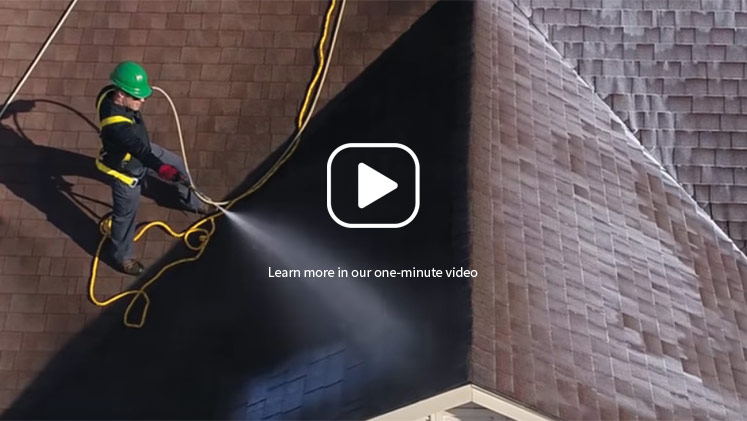 Don't replace your roof—save by rejuvenating your shingles with our roofing company in Huntington, NY.
In Huntington, we've learned to deal with rain. We average 46 inches per year, which is well above the national average. While we've learned to grab our umbrellas often, however, our roofs don't have that option. They have to work overtime to keep us safe and dry, which means lots of wear and tear—and nobody likes to pay for a full roof replacement. Fortunately, Roof Maxx roofing company in Huntington, NY, is able to make your worn shingles like-new again at a fraction of the cost.
Asphalt shingles aren't what they used to be.
It's true. The production process for shingles these days uses less asphalt, which leads to less natural oils that keep shingles flexible and working properly, which leads to roofs failing more quickly—which leads to huge roof replacement expenses. Enter Roof Maxx. Our founders knew there had to be a better way, and Roof Maxx is the solution. Our roof rejuvenation treatment restores those missing oils, giving dry shingles back their flexibility and ability to expand and contract—and keeping all that rain outside where it belongs. The fact that our treatment saves customers thousands of dollars over a roof replacement is just a bonus.
Your wallet will thank you—and so will the planet.
Your bank account isn't the only thing to benefit from Roof Maxx. Since you're keeping old shingles out of landfills for up to 15 years total, with three treatments, the earth will appreciate your decision. Since our treatment is safe for your yard, your pets, and your family, there's no disruption to your life. And since our Huntington roofing company employees are local, with families from the area, you're supporting our community too. The massive savings don't hurt either. Contact us today for a free estimate.
It All Adds Up
Roofingmakes up 10% of construction waste in landfills
And creates 13.5 million tons of waste annually
Good thingRoof Maxxcosts just 20% of a roof replacement
And can extenda roof's life by 5 years with one application
Make that 15 years with applications every five years
Contact our roofing company in Huntington, NY
How Roof Maxx works:

We'll Assess Your Roof.
To determine if your roof is a good candidate for roof rejuvenation from Roof Maxx, our technicians will evaluate your shingles and your roof as a whole. If it's a good match, an appointment will be made for treatment. If not, our technician will advise you on repairs and/or maintenance needed.

We'll Apply Roof Maxx.
We will set up an appointment that is convenient for you. The application process usually only takes a couple of hours at most, depending on the size and complexity of your roof.

Five Years. Guaranteed.
The 100% bio-oil in a Roof Maxx treatment is guaranteed to add five years of life to your asphalt shingles, giving you peace of mind of maximum protection. The warranty is also transferable to a new homeowner.
Roof Maxx is your trusted and dedicated roofing company in Huntington, NY.
How do I know if my roof is ready for Roof Maxx?
Asphalt shingles contain small, sand-like pebbles that stick together when shingles natural oils are intact. Once those oils start to dry out with age, you may see the granules flaking off in your gutters or downspouts. You might also notice black stains and streaks or shingles cracking, breaking, and curling. Since each roof is different, your local dealer will perform a free inspection to tell if Roof Maxx can help you.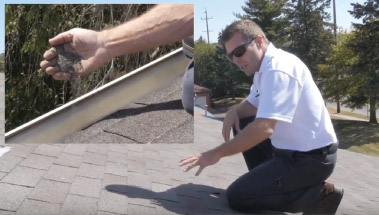 Contact our roofing company in Huntington, NY.
Five Year Transferable Warranty
With our five-year, transferable warranty, you'll enjoy the peace of mind that your roof and entire home are protected.