Roof Maxx Dealers in New York
Roof Maxx Roofing Repair Companies in New York
Roof Maxx is your roofing company in New York.
All asphalt roofs are subject to wear, tear, and aging over time. The weather and climate in New York pose unique challenges to maintaining an asphalt tile roof. Hot, humid summers combined with cold winters and the yearly threat of Nor'easter winter storms is a reality for homeowners, who find themselves researching options for roofing companies in New York.
Common roof problems that face homeowners in New York include leaks, damaged tiles, brittle and breaking tiles, and tiles blown off in windstorms. Tiles become especially susceptible to damage like this as they become weak and weathered over time. Standing snow piling up during winter storms, sun beating down, and summer humidity all weaken asphalt tiles in New York and leave them prone to more weather-related damage.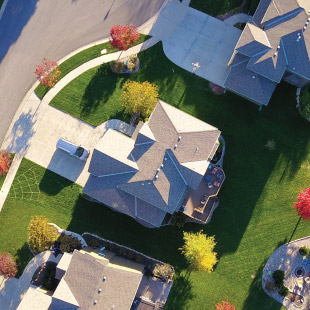 Roof Maxx roof rejuvenation in New York.
That's where Roof Maxx comes in. We've created a formula that will extend the life of your shingle roof up to five years per treatment. This treatment, which is green, natural, and safe for both people and pets, restores crucial oils to the roof tiles. These oils protect the asphalt tiles against the damaging effects of weather, strengthening them and restoring their ability to expand and contract as the weather changes.
Roof Maxx will save you money in the long run, especially when the alternative is replacing your roof. Replacing a standard-quality asphalt tile roof in New York will cost you anywhere from $214.46 to $342.67 per 100 square feet. A Roof Maxx treatment will prevent and delay the need to replace your roof. One treatment will extend the life of your roof by five years, and you can order a total of three treatments for up to 15 years total of added life. We're here to save your roof—and to save you money.
Find a Roof Maxx dealer near you today.
Five Year Transferable Warranty
With our five-year, transferable warranty, you'll enjoy the peace of mind that your roof and entire home are protected.