About Roof Maxx of Albuquerque, NM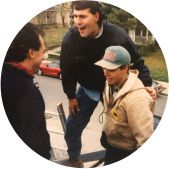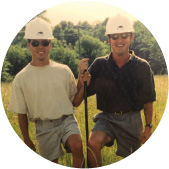 How Roof Maxx made affordable roofing in Albuquerque, NM, possible.
We're fixing the biggest problem in roofing.
The founders of Roof Maxx, brothers Mike and Todd Feazel, have been leaders in roofing since they founded their first company in 1988. They spent over two decades learning all the ins and outs of the industry, and they noticed a major issue—asphalt roofs were not lasting as long as they used to.
Asphalt shingles contain oils that enable them to flex with changes in the weather. Oil refining has changed over the years, and this has left asphalt shingles with less oil, meaning they dry out sooner and become brittle and unable to protect the structure below. This led to less affordable roofing in places like Albuquerque, NM being available. (You can even look on the web for "class-action roofing lawsuits" to get an idea of how unsatisfied people have become with the longevity of their roofs.)
My brother and I could see the staggering number of roofs at risk across the country and wanted to do something about it. Now, through Roof Maxx, we're looking out for asphalt roofs, the people under them, their hard-earned money and the planet.

Mike Feazel
CEO, Roof Maxx
Affordable roofing in Albuquerque, NM, is now available.
In 2013, Mike and Todd sold their roofing company to work on making asphalt roofs last longer. They worked with the largest private research lab in the world to develop a process of roof rejuvenation that would make constant roof replacement a thing of the past.
Roof Maxx is an industry-changing product that adds years of life to asphalt roofing. In fact, one application of our all-natural Roof Maxx treatment immediately adds 5 years to your roof. Affordable roofing in Albuquerque, NM, is now a reality thanks to Roof Maxx. We can apply it up to three times—once every 5 years—to add up to 15 years to your old roof. When you consider the average lifespan of an asphalt roof today is just 10 years, that makes Roof Maxx a truly sustainable answer to your roofing needs.
Roof Maxx loves that we can help our customers save and extend their shingle roofs, and reduce the carbon footprint at the same time!"
Connect with Roof Maxx of Albuquerque, NM
Roof Maxx is your local resource for affordable roofing in Albuquerque, NM.