About Roof Maxx of Reno, NV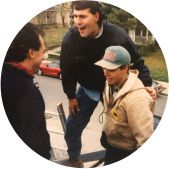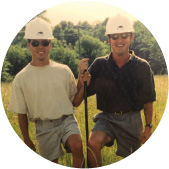 The most affordable roofing in Reno, NV.
The history behind Roof Maxx.
Roof Maxx founders Mike and Todd Feazel created not only one of the largest and most successful roofing companies in the United States, but they've now also created one of the most innovative roofing companies as well. The concept behind our success lies in roof restoration that adds life to your asphalt shingles.
During their 30 years of experience in the roofing industry, Mike and Todd noticed that asphalt roofs were not lasting as long as they once did. With the help of Battelle Labs, a roof restoration treatment was created that restores asphalt shingles to like-new condition. Today, local Roof Maxx owner Brad Mills and his team are happy to provide affordable roofing in Reno, NV to save roofs in the Northern Sierras. We also provide roof inspections and tune-ups.
My brother and I could see the staggering number of roofs at risk across the country and wanted to do something about it. Now, through Roof Maxx, we're looking out for asphalt roofs, the people under them, their hard-earned money and the planet.

Mike Feazel
CEO, Roof Maxx
Add five years to your roof—and up to 15.
Roof Maxx treatment is 100% plant-based and saturates your roof with all-natural bio-oil that restores flexibility and waterproofing to your existing shingles. You get functionality and flexibility in a safe and sustainable product—all at a fraction of the cost of traditional methods. One easy treatment adds five years of life to your roof, and up to 15 years after three treatments.
Are you ready to restore your roof for 20% of the cost of a replacement? Contact Roof Maxx for affordable roofing in Reno, NV today.
Connect with Roof Maxx of Reno, NV
Roof Maxx is your affordable roofing resource in Reno, NV.
Five Year Transferable Warranty
With our five-year, transferable warranty, you'll enjoy the peace of mind that your roof and entire home are protected.