ROOF MAXX OF
Reno, NV
Roof Maxx a safe, easy, proven and affordable alternative to a complicated, expensive and life-disrupting asphalt roof replacement.
AS SEEN ON: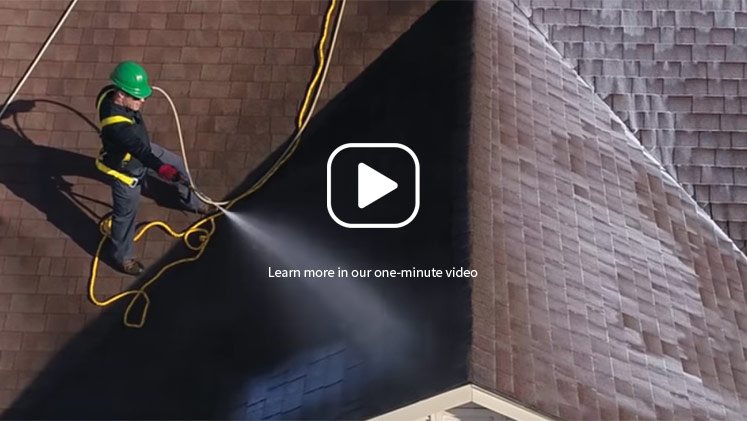 Our roofing company in Reno, NV can save you thousands of dollars.
Roof replacement can cost $15,000 or more when you hire a typical roofing company in Reno, NV. But at just 20% of the cost of roof replacement, Roof Maxx can extend the life of your roof by up to 15 years with our roof rejuvenation treatment.
A look at the innovative Roof Maxx technology.
The founders of Roof Maxx, Mike and Todd Feazel, spent over 30 years working in the roofing industry. Over the years, they noticed that shingles weren't lasting as long as they used to. They didn't contain as much asphalt and the oils contained in asphalt shingles were drying out faster and faster causing shingles to fail. To address this growing problem, our 100% natural plant-based treatment was born. Today, Roof Maxx restores roofs in Reno, NV to like-new condition at a fraction of the cost of roof replacement.
Affordable, simple, quick.
Roof Maxx is affordable, simple, and quick. In fact, the entire application process is completed in under two hours. Our roof rejuvenation treatment is safe for you, your family, and the environment, including your pets. Roof Maxx can be applied to a roof up to three times, extending your roof's lifespan five years per treatment for up to 15 years total. We're proud to serve as your local roofing company in Reno, NV. Contact us today to schedule a free estimate.
It All Adds Up
Roofingmakes up 10% of construction waste in landfills
And creates 13.5 million tons of waste annually
Good thingRoof Maxxcosts just 20% of a roof replacement
And can extenda roof's life by 5 years with one application
Make that 15 years with applications every five years
Contact our roofing company in Reno, NV
Here's how it works:

We'll Assess Your Roof.
Not every roof will be right for Roof Maxx, and when we assess your roof we can advise you on any necessary repairs that might be necessary prior to application. If your roof is good to go, we'll schedule an appointment immediately.

We'll Apply Roof Maxx.
We always perform a standard roof tune-up before we get started. Once we apply Roof Maxx for roof rejuvenation, a process that takes two hours or less, your roof will be dry and in like-new condition in less than 72 hours.

Five Years. Guaranteed.
Roof Maxx provides a five-year warranty for every roof we treat. And if you move within that time frame, the warranty is transferable to the new homeowners.
Roof Maxx is your trusted roof restoration company in Reno, NV.
How do I know if my roof is ready for Roof Maxx?
Asphalt shingles contain small, sand-like pebbles that stick together when shingles natural oils are intact. Once those oils start to dry out with age, you may see the granules flaking off in your gutters or downspouts. You might also notice black stains and streaks or shingles cracking, breaking, and curling. Since each roof is different, your local dealer will perform a free inspection to tell if Roof Maxx can help you.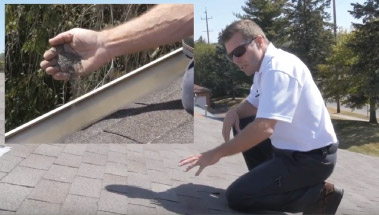 Contact our Roofing Company in Reno, NV
Five Year Transferable Warranty
With our five-year, transferable warranty, you'll enjoy the peace of mind that your roof and entire home are protected.