Roof Maxx Dealers in Minnesota
Roof Maxx Roofing Repair Companies in Minnesota
Roof Maxx is your roofing company in Minnesota.
Minnesota is glorious in the summer, with moderate temperatures, beautiful greenery, and lakes galore that serve as the perfect outdoor playground. But winters can be long and frigid, with temperatures dipping below freezing for seemingly months on end.
The harsh weather can do a number on even the sturdiest rooftops in the North Star State, leaving asphalt shingles worn and susceptible to problems like water leakage and mold. Because summers are humid and full of thunderstorms, the mold can be even worse in the warmer months. If your roof is starting to show signs of breaking down, Roof Maxx is here for you.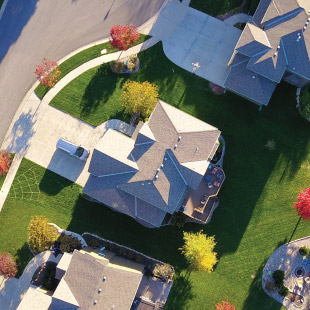 Roof Maxx roof rejuvenation in Minnesota.
Completely replacing a roof that has weather damage can be extremely expensive. In fact, asphalt shingle roof installation can cost an estimated $176-$286 per 100 square feet. This makes it hard for the average family to afford this option. But if you're someone with a roof that has been beaten down by the Midwest climate, don't despair.
Roof Maxx offers affordable roof rejuvenation in Minnesota, so you can enjoy a roof that's like-new, for a fraction of the cost. Roof rejuvenation is the ideal way to preserve the life of your roof, protect the environment, and save you money. Our 100% safe, all-natural treatment is here to save you thousands of dollars. This innovative formula sends millions of oil micro-beads into your asphalt shingles, restoring them to like-new condition and making them more flexible to withstand the weather in the Land of 10,000 Lakes.
If you're ready to get roof rejuvenation in Minnesota, contact your local Roof Maxx dealer today. We're eager to show you why our technology is the best option for roof restoration in Minnesota. Roof Maxx will extend the life of your roof up to 5 years per treatment with 3 total treatments possible. That's up to 15 years of life added to your roof!
Five Year Transferable Warranty
With our five-year, transferable warranty, you'll enjoy the peace of mind that your roof and entire home are protected.